What's Brewing in Cleveland, Columbus, and Cincinnati
by Lynn and Cele Seldon
Ohio boasts a nice number of visitor-friendly cities and three of them happen to begin with a C. Separated by just 250 miles along I-75, the cities of Cleveland, Columbus, and Cincinnati always seem to have something new brewing, whether it's a new museum exhibit, a new shop, a restaurant, or beverage venues ranging from coffee to beer to spirits.
Cleveland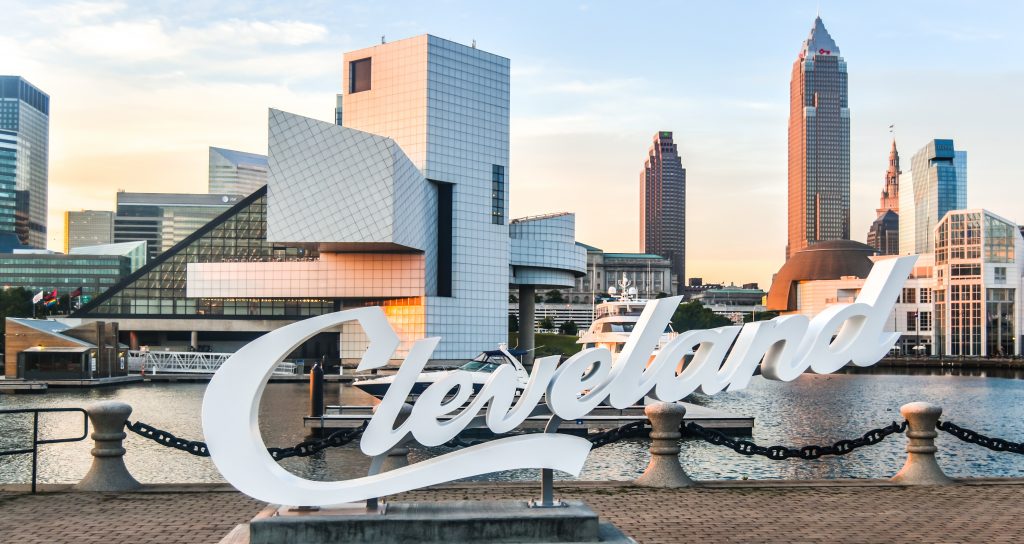 The world's only Rock & Roll Hall of Fame is a great place to start, thanks to an ongoing redesign ("Museum 2.0"). The ever-popular Cleveland attraction now includes a café and seasonal beer garden on its outdoor plaza, with six-foot tall letters that read "Long Live Rock" that make an ideal picture background. In 2017, the redesign will include updates to the main exhibits and to the indoor café, including featured dishes from famed Cleveland chefs.
Cleveland's ever-changing landscape is also rocking beyond the rock museum's additions, including the $50 million transformation of downtown Cleveland's greenspace heart, Public Square, into a public space for concerts, movies, farmers markets, and more.  On the food front, renowned restaurateur, Iron Chef star Michael Symon helped raise awareness of Cleveland's dynamic dining scene in a big way. He now has more than a half-dozen restaurants—including downtown's new Mabel's BBQ, which was inspired by respect and passion for the region's flavors.
Other restaurant news brewing in downtown Cleveland includes the continued popularity of The Greenhouse Tavern and Noodlecat from equally popular Chef Jonathon Sawyer, as well as
Rocco Whalen's landmark Fahrenheit restaurant. For great downtown and Lake Erie views, brews, and food, visitors should head to Bar 32 on the 32nd floor of the Hilton Cleveland Downtown or Nuevo Modern Mexican on the North Coast Harbor.
Downtown's Flats East Bank (home of the recently opened donut shop/speakeasy, Magnolia) will be expanding with a first-in-the-nation restaurant from country group Rascal Flatts and a new brewery/brewpub from Cleveland restaurateur Zack Bruell and Great Lakes Brewing Co. veteran brewer Luke Purcell. Other quintessential Cleveland dining can include Sokolowski's University Inn for Eastern European fare in the Tremont neighborhood and Happy Dog's gourmet hot dogs with 50-plus toppings in the Detroit Shoreway neighborhood.
As with many American cities, including Columbus and Cincinnati, the microbrewery scene in Cleveland is exploding. The Ohio City neighborhood (home of West Side Market, one of the country's first indoor markets) is Cleveland's unofficial brewery district, with award-winning Great Lakes Brewing Company, Market Garden Brewery, Platform Beer Co., and the newly-opened Hansa Brewery all brewing up a storm. In addition, Masthead Brewing added to the options in downtown Cleveland when it opened its doors earlier this year, while Old City Libations is now open in the Detroit Shoreway neighborhood. Of course, along with beer and spirits, coffee is also brewing all around Cleveland.
For more information on Cleveland, visit: www.thisiscleveland.com.
Columbus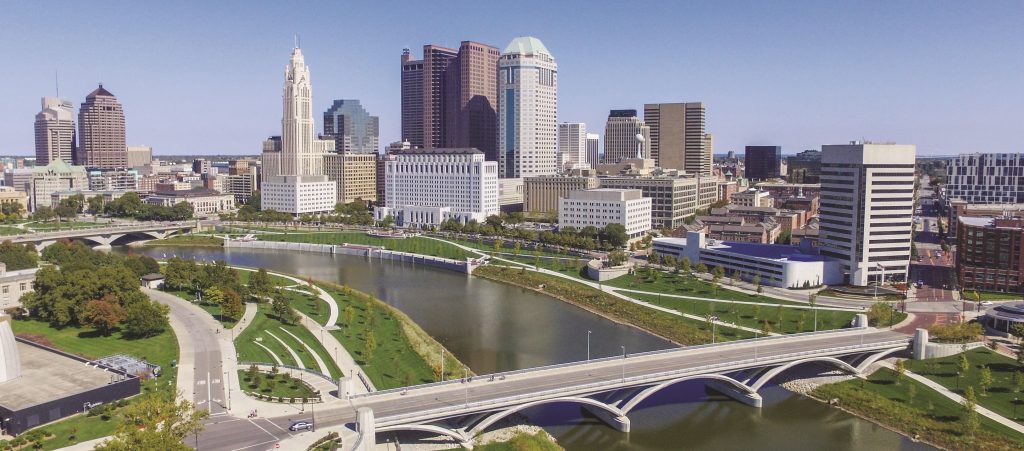 With miles of galleries, shops, clubs, and restaurants, the Short North neighborhood's hip and edgy vibe is a first stop for many travelers of all styles. Treasure-filled thrift shops sit elbow-to-elbow with the most chic boutiques, packing walkable High Street with local couture and culture. Rowe Boutique, Lady Bird, Happy Go Lucky, and others offer creative style at unexpectedly reasonable prices.
Basi Italia, snuggled into a tiny house in Victorian Village, offers a spectacular menu in the most warm and intimate surroundings. Basi's parmesan shortbread alone makes it worth booking a table. For more casual, but equally memorable fare, the bright, fresh veggies of Brassica's locavore Mediterranean fare is a feast for the eyes—and the palate.
Just south of downtown, graceful, old world German Village draws visitors from around the globe with its delightful places to dine, shop, and live like a local. Stunning renovations to a historic home and beautifully appointed formal gardens make German Village Guesthouse a neighborhood worth visiting. Its renowned Spanish restaurant Barcelona, relaxed hyper-local Skillet, or trendy Harvest Pizza offer ultra-tasteful dining. Harvest's über-cool neighbor, Curio cocktail bar, is the place for expertly crafted culinary cocktails where even the ice is memorable.     
The Columbus sprits scene is earning high marks internationally as well, with Watershed Distillery and Middle West Spirits both producing award-winning spirits and offering tours and tastings to travelers. Both are also opening new restaurants led by rock star chefs that boast expectedly amazing cocktail programs. Brothers Drake Meadery, serving up killer cocktails and equally buzzy live music, sits next door to Middle West.
Beyond craft spirits, the city's local beer scene has also enjoyed a meteoric rise. More than two dozen craft breweries have opened in the past few years, giving birth to the "CBus Ale Trail" that nets visitors a logo pint glass for visiting four. Tackle all 28 and you get a deck of Ale Trail playing cards. For visitors who prefer a buzz of the caffeinated variety, the "Columbus Coffee Trail" delivers.
Katalina's is another classic Columbus destination for coffee, breakfast, and lunch, offering legendary huevos rancheros and a very popular spicy pork egg sandwich. But it's the pancake balls at Katalina's that have earned her the most fame. Golden globes with a perfect crusty exterior and a fluffy corny interior are filled with dulce de leche, Nutella, or fruit butters.
But men and women do not live by bread (or booze or other brews) alone. There's also art and Columbus boasts one of the most impressive arts scenes in the country. A new $38-million expansion to the already extraordinary Columbus Museum of Art sends a stunning cubist addition right over busy Broad Street, offering gorgeous art-filled architectural views from inside and out.
The Pizzuti Collection, the mind-blowingly broad art personal collection of Ann and Ron Pizzuti, is now open to the public, offering rotating shows and meet-the-artist events. Wexner Center for the Arts is yet another major institution that's renowned in the world's top art circles, offering contemporary art exhibitions and performances that move the art world. Plus, monthly Gallery Hops in the Short North Arts District offer late-night opportunities to peruse and buy.
Just west of downtown, Franklinton is emerging as the city's next arts neighborhood, with the world's largest creator space in the Columbus Idea Foundry. Across the street, 400 W. Rich is an artist's enclave with dozens of studios, aerial artists offering trapeze classes and even weekly walk-in ukulele classes that welcome visitors with instruments for borrowing.
 Thus, from food to drink to art, Columbus is a stylish Ohio destination. 
To learn more on Columbus, go to: www.experiencecolumbus.com.
Cincinnati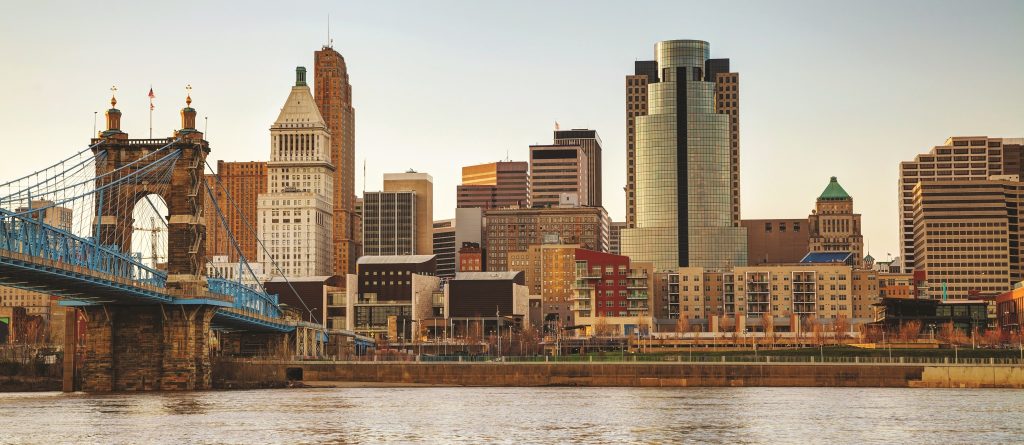 Exploration starts with the new Cincinnati Bell Connector streetcar system that debuted last fall. It links popular waterfront attractions with northern downtown's neighborhoods. The 3.6-mile loop route includes stops at 18-plus attractions, museums, entertainment districts, parks, and more. Plus, it just costs a buck to ride!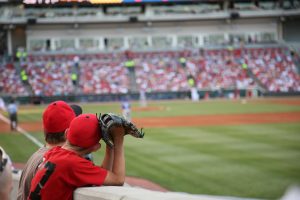 Situated between Great American Ball Park and Paul Brown Stadium, The Banks Entertainment District continues to grow in popularity and offerings. With more than $600 million in investment, the area includes a new 40-acre Riverfront park, lots of restaurants and shops, and the renowned National Underground Railroad Freedom Center.
Cincinnati's Over-the-Rhine historic district is one of the largest intact urban historic districts in the nation. "OTR" features Italianate architecture, brightly-painted buildings and murals (part of the ArtWorks Murals program), an emerging brewery scene, independent restaurants, and a great tour called the Queen City Underground Tour. This unique offering tours above-ground OTR, which once featured 125-plus breweries, beer gardens, and theaters, before descending below the surface to experience recently discovered tunnels that were once vital to Cincinnati's brewing heritage.
Back above ground, the East Walnut Hills neighborhood is also becoming more popular with visitors, thanks to Myrtle's Punch House (the brainchild of mixologist Molly Wellmann), Woodburn Brewery, and the perfectly-named O-Pie-O, with handcrafted pizza pies using the best local seasonal ingredients. On Friday evenings, "Walk on Woodburn" sees East Walnut Hills businesses staying open late.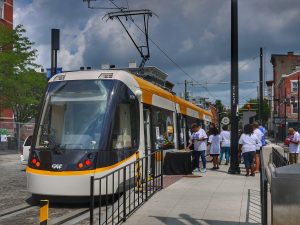 Over in Northern Kentucky, the new Hotel Covington has turned into a tourist attraction even for those not spending the night. Built in 1907 as Coppin's department store, it became Covington's one-time City Hall before being turned into a world-class boutique hotel last fall. It's filled with history and unique elements from the public spaces to the rooms—each of which has a faux fur from Covington's own Donna Salyers' Fabulous Furs (which make a great Cincy souvenir).
Covington's MainStrasse Village neighborhood is also worth a trip across the Ohio. Listed on the National Historic Register, MainStrasse Village's German influences date back to its founding in the mid-1800s by new German immigrants. Along with iconic picture opps at the Goose Girl Fountain and Carroll Chimes Glockenspiel Tower and classic German fare at long-time restaurants, new options like Otto's (creative American cuisine), Frida 602 (authentic Mexican food, tequila, and mescal inspired by the life of Frida Kahlo), and Old Kentucky Bourbon Bar (another spirited option from aforementioned mixologist, Molly Wellmann).
The Cincinnati brewing scene has deep roots and the city was once home to three dozen breweries that produced more than 30 million gallons of beer. In addition, miles of underground lagering cellars and tunnels were created below city streets to cool and store beer. Today, brewing in Cincy is making a big comeback, with craft breweries situated in new digs and in original brewery buildings. Best bets for Cincinnati brews now include: Rhinegeist Brewery; MadTree Brewery; Taft's Ale House (situated in Cincinnati's oldest Protestant church); and Christian Moerlein Taproom and Lager House (Christian Moerlein is one of the city's oldest breweries).
Of course, a Queen City visit wouldn't be complete without a taste of Cincinnati's famed chili. With more than 140 chili parlors from which to choose (many family-run), top picks have to include Skyline, Gold Star and Camp Washington Chili. Traditionally served with Cincinnati chili sauce over spaghetti noodles and topped with shredded cheese (possibly plus onion, beans, and maybe even a "Coney" version with a hot dog on a bun), it's a great way to top off a Cincinnati visit.
Given all that's brewing in Ohio's three main cities, there's lots to see and do in just 250 miles of the Buckeye State.
Visit www.cincinnatiusa.com to learn more about Cincinnati.
And, visit our website, www.thousandtrails.com, to book your next trip to one of the Big C's of Ohio or elsewhere!