Whether you spend life on the road for pleasure or work, it's nice to have the comforts of home as you travel the highways and byways. TRAILBLAZER checks in with folks who spend a fair amount of time on the road to see just what makes their home away from home.
This month, we chatted with "Miss Country Soul," Jeannie Seely.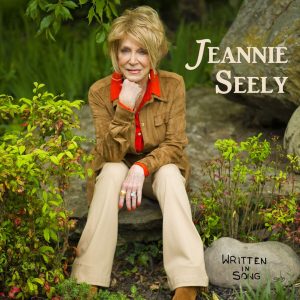 As a female pioneer in the country music scene in the early-1960s, Jeannie Seely and her many groundbreaking accolades have often led her to be considered the godmother of country music. From her singing on a local radio station in her home state of Pennsylvania at the age of 11, to performing on television at 16, to writing and recording her own song at 23, and to having other country music luminaries—including Merle Haggard, Willie Nelson, Ernest Tubb, Little Jimmy Dickens and so many more—record songs she has written, Seely has lived a charmed life.
Early in her career, Jeannie's deeply moving vocals earned her the nickname of "Miss Country Soul". She joined forces with fellow Opry member Jack Greene to record a series of successful duets and launch one of the most popular road shows in country music history. She achieved No. 1 songs as a solo artist, duet partner, and BMI-Award winning songwriter. She's also served as a radio disc jockey on her own Armed Forces Network Show, traveled and performed abroad on military tours, published her own book of witticisms, and acted in several movies including Honeysuckle Rose and Changing Hearts.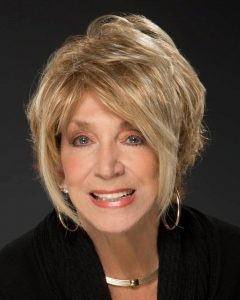 Throw in the additional factoids that she was inducted to the world famous Grand Ole Opry in 1967 (the first and only Pennsylvania native to be inducted to date), became only the third female to receive a Grammy Award in country music (1966 Best Country Vocal Performance by a Female for "Don't Touch Me"), and was the first woman to wear a mini-skirt on the Opry state, and you could say that Seely single-handedly changed the image of female country performers.
Most importantly, Seely opened the door for women to host the Grand Ole Opry.
She's still doing so today as she continues to write, record and perform 50 years later. With her most recent album, Written in Song, released earlier this year, the 50th anniversary of her induction into the Grand Ole Opry, and several live shows per month (her motto is "Never get too busy making a living that you forget to make a life"), Seely is keeping busy. That includes keeping up with her great-nephew, professional Supercross motorcycle racer, Cole Seely. Between her tour dates and his races, she and her husband, Gene Ward, often find time to extend their travels in their 25-foot 2014 Thor Motor Coach Axis RV.
You have quite the career in country music. Which event meant more to you: being inducted into the Grand Ole Opry or being the third woman to receive a Grammy Award in country music?
Oh my goodness. Don't make me choose between the two because I'm so proud of them both. I guess, in the end, the Grammy award because it's voted on by your peers and it is based on your performance. Which is why it's such a high honor and it means the world to me. But, membership to the Grand Ole Opry was something I was even afraid to dream of. Being a part of the Grand Ole Opry family and it being a second home means more to me than I can even describe.
You've accomplished so many things in your career. Singing, songwriting, acting, disc jockey, author. Which is home to you?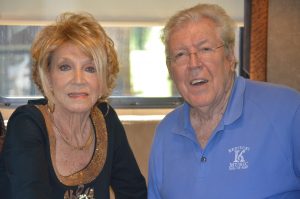 I would have to say performing. I love to perform because I like that instant gratification. There is just nothing to me like opening the Grand Ole Opry with a real up tempo song. I love being the opening act when I get to welcome everybody and get things kicked off with a fun song that gets everyone involved right away. There is nothing more rewarding than seeing that audience of almost 5,000 people getting in the mood to party. Whether you came through the front door or you are an artist coming in the back door, we all came for one thing and that is to have a great time.
You are as much a songwriter as a singer. Which country music artist were you most thrilled about that recorded one of your songs?
There again, that's like asking me to choose a favorite child. Ernest Tubbs and Jimmy Dickens were my childhood heroes. To be able to work with them and become friends meant so much. So when they recorded one of my songs, it was a tremendous honor. I'm also so proud of the very first song that I ever wrote and recorded was later recorded by Erma Thomas, who was a legend in the R&B field. She recorded that song and it was a top five R&B hit and top 15 Top 40 hit. It was kind of ironic that my first record wouldn't be country.
Who are some of your favorites in today's country music scene?
I have so much respect for Carrie Underwood. She has taken country music to whole different levels. She really has so much respect for traditional country music and takes her membership in the Grand Ole Opry very seriously. I love Miranda Lambert's spunk. She's an incredible writer and performer and [is] not afraid to step out of the female [role] and not be afraid to say what some of us might be thinking. There are much younger ones coming on the scene that I like like Maggie Rose and Charlie Worsham. He is just such a great guy as well as an entertainer. His roots go deep into traditional country & bluegrass, but he manages to make his music mainstream.
Tell us about your first RV experience.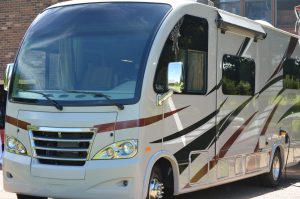 I grew up in the country in rural Pennsylvania. We didn't have an RV as kid. It was all we could do to keep a car running. But when Jack Green and  I had our show together from 1969-1981, we traveled all of the time in a Silver Eagle with our five-piece band and the bus driver. We bought a new Silver Eagle in the early-70s. When we split up and went back to our individual careers, I bought the bus from Jack and continued traveling in it until the early-80s. But it was too much responsibility as a female and I eventually sold the bus. When Gene and I got married (six years ago this past fall), he had a 40-foot diesel, so we traveled in that. Then we decided to downsize to the 25-foot motorhome because of the maneuverability.
What's your favorite thing about staying on your RV versus a hotel room?
The main thing is you know it's clean. And you can have all your stuff right there. And to be able to have your own healthy snacks, make your own pot of coffee. And, of course, having your own restroom.
What are your three favorite things onboard?
Number one is my coffeepot. It has the one slide-out and it's so easy to push a button and slide it out. I love the push button canopy for when you want to sit outside. Everything is just so easy with this little coach.
Like my husband says: "I'm not into camping. I just want to travel in comfort."
Do you listen to music on the road?
Sometimes. Truthfully, when music is my work, sometimes I just like to be away from it. My husband is a bluegrass enthusiast so we listen to a lot of bluegrass when we're not working.
What are a few favorite destinations?
North Carolina is one of our favorite places to go. We like Emerald Isle, Murfreesboro, Boone, Asheville. And, of course, we go to Gatlinburg a lot.
Highways or scenic routes?
Mostly highways. [We] might take a little side trip if there is something we want to see.
What's your favorite meal to enjoy onboard or on the road?
I don't cook an awful lot. I might fix something light and easy. I do more breakfast. I personally think I'm supposed to be taken out to dinner [laughing]. I like to do scrambled eggs and I simplify things. One of our favorite things is the fully-cooked Jimmy Dean turkey sausage links. They're easy in the microwave while I'm scrambling eggs with low-fat cheese. The one indulgence we do is the toaster waffles with real maple syrup. It has to be real maple syrup.
What's next for you?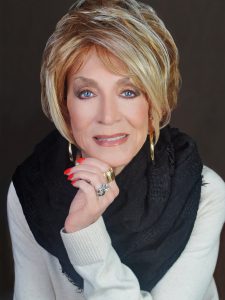 My new album came out earlier this year. I went in and recorded 14 songs that I have written, going all the way back to that first one (that Erma recorded) and the ones that Ernest Tubbs and Jimmy Dickens recorded. Most of the songs I wrote and were recorded by others. There are a few that haven't been recorded yet. It's called Written in Song. In the liner notes I say they are some of the stories of my life written in song. I go on to say that not all of these stories were my mistakes [laughter]. It's a great way to kick-off the 50th anniversary of my becoming a member of the Grand Ole Opry. It doesn't seem possible that it's been 50 years. It's been an incredible ride.