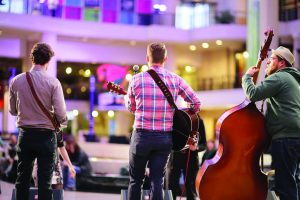 If you've ever wanted to see some of the world's best films and contenders for major film industry awards, then make a trip out to Cleveland this year for the Cleveland International Film Festival (CIFF). This year's festival will take place from March 29- April 9, 2017. The festival organizer's mission is not only to showcase great films, but to also educate and enrich audiences with a new understanding of other cultures and experiences of diverse communities around the world. The 2016 festival saw record-breaking attendance and held over 500 screenings with films from over 70 countries in genres including documentary, sci-fi, family, animation, International, and more. It is also one of the longest running film festivals in the world.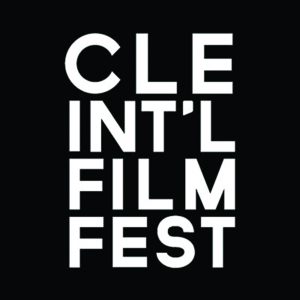 The Cleveland International Film Festival is also one of the few film festivals that is an Academy®-qualifying festival. The winners of the "Best Animated Short Film," "Best Live Action Short Film" and "Best Documentary Short Film" at the CIFF all qualify for consideration in the Short Films category of the annual Academy Awards®. Last year, Ennemis Intérieurs ("Enemies Within"), a French film that examines Algerian terrorism in 1990s France, has been nominated for in the Best Short Live Action category of the 2017 Academy Awards®.
In addition to film screenings, there will be special events including special panels, talks with filmmakers, social hours, and interactive media events. As technology advances, creators are discovering new ways to tell stories. Last year, to showcase the newest technology in storytelling, CIFF held a special event called, "Perspectives," a free, public event where visitors could experience submitted films in virtual reality. 3D virtual reality films and interactive experiences that were submitted to the festival included an immersive experience through an insane asylum in Catatonic and a psychedelic journey with the Cheshire Cat soundtracked by legendary 90s rock musician, Damon Albarn of the British band, Blur. Curious to experience an event like this in 2017? Be sure to check the schedule on the festival's website (clevelandfilm.org,) which will be released in early March 2017 (schedule not released at time of publication.) The film schedule will also be available at Dollar Bank locations in Ohio.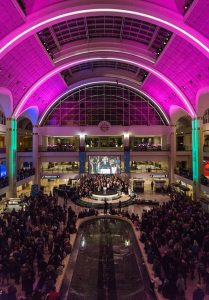 The team behind the CIFF is dedicated to making sure that the CIFF audience not only has access or is able to view some of the best films from around the world, but that audiences find themselves learning something new or become educated about a culture that is different than their own. Thousand Trails and Encore members come from all different places and from all kinds of cultural backgrounds. In an ever-changing world where a broad understanding of different cultures is becoming more and more important, the Cleveland International Film Festival is a fantastic way to experience the creative expression of filmmakers and the important stories they tell.
The 2017 Cleveland International Film Festival at Tower City Cinemas in downtown Cleveland, OH. The city of Cleveland, OH is only an hour drive from Kenisee Lake RV Campground in Jefferson, OH.