Located on the drier side of the Cascade Mountain range and on the same latitude that passes between the Burgundy and Bordeaux regions of France, it's no surprise that the Walla Walla region has become a wine tourism hotspot in the Pacific Northwest. Located about four hours east of both Seattle and Portland, the unofficial capital of Washington wine country hosts more than 120 wineries spread across 3,000 acres of the Walla Walla Valley, giving other American wine regions a run for their money. Grapes and, ultimately wine, found their way to southeastern Washington in the mid-19th century. French fur trappers, who knew good wine and had settled just outside of Walla Walla in Frenchtown, recognized the perfect wine-making winds, warm days and cool nights, and minimal rainfall of the area, and thus quickly planted grapes. Not to be outdone by their European neighbors, there were also Italian immigrants who brought their winemaking knowledge and skills to the area around the same time. They also planted grapes and began making homemade wine. Some of these original and historymaking vines can still be found in the region.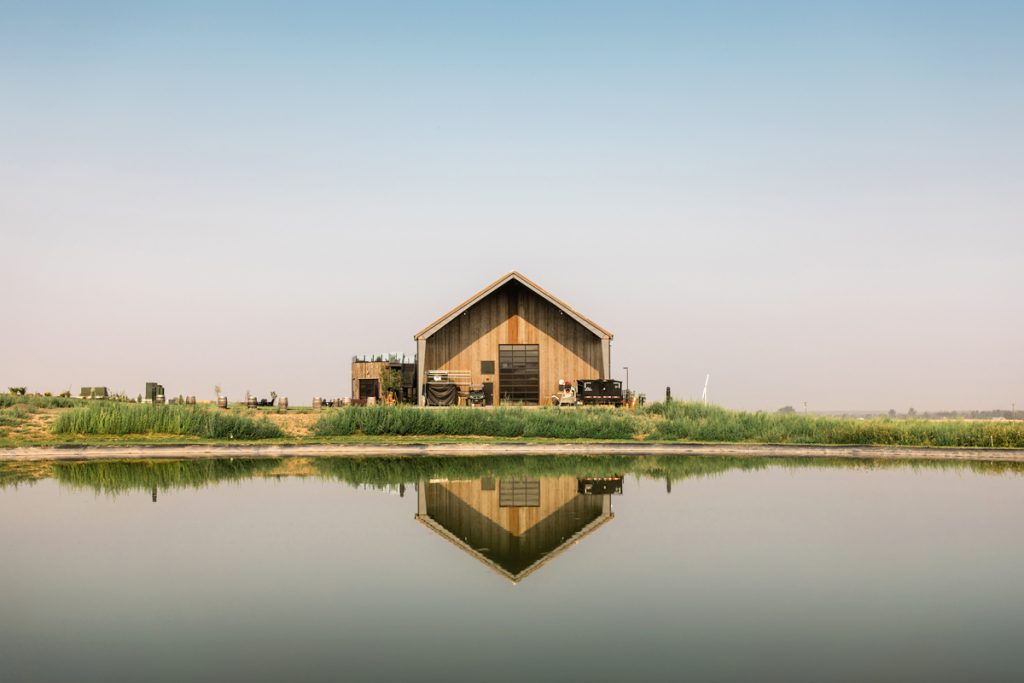 The Idaho gold rush of 1860 helped the area become a bustling trade center but, when the rush ended, economic sights were set further to the west in western Washington and, specifically, Seattle, slowing down the development of the area. Other challenges around the turn of the century included the Northern Pacific Railway bypassing Walla Walla, historically severe frosts, and Prohibition – all but wiping out the area as a burgeoning wine region.
Fast forward to the 1970s, when a one-acre plot on the Leonetti family farm transitioned to grapegrowing and became the first commercial winery in 1974. The Leonettis quickly became known and loved locally for their rich and robust cabernet sauvignon, merlot and – as an ode to their Italian ancestors – sangiovese and aglianico. Not far behind were Woodward Canyon Winery in 1981 and L'Ecole No. 41 in 1983. Also family-owned and -operated, Woodward Canyon has focused on quality over quantity, with their age-worthy cabernet sauvignons, Bordeauxstyle blends, merlots, and chardonnays. L'Ecole No. 41 is now a third-generation family-owned artisan winery located in Walla Walla's historic Frenchtown School – as an homage to the pioneer viticulturalists – and produces exclusive wines that showcase the unique characteristics of the Walla Walla Valley terroir. With these humble beginnings, Walla Walla wine country was truly born.
In 1984, Walla Walla Valley American Viticultural Area (AVA) was officially established, and with just four wineries and 60 acres of vineyards, the region's wine country was off and running. This wine region is included within the larger Columbia Valley AVA and extends partly into the northeastern corner of Oregon. The Walla Walla Valley AVA has the second-highest concentration of vineyards and wineries in Washington State, behind the Yakima Valley AVA, with cabernet sauvignon, syrah, and merlot grapes being the most widely planted varietals.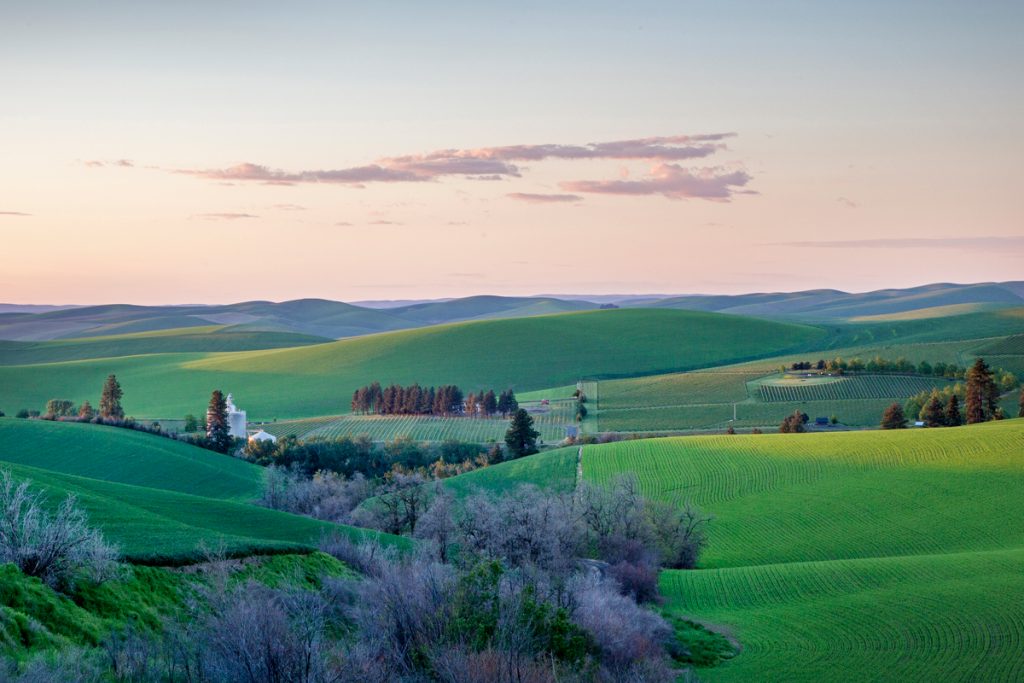 Other wineries of note include: Seven Hills, known for their single-vineyard cabernets and merlots and housed in downtown Walla Walla's historic 1904 Whitehouse-Crawford building; Three Rivers, with a barrel room and cellar spread over 14,000-square feet of space and surrounded by 16 acres of lush grounds; Basel Cellars Estate Winery, which features a 14,000 square foot lodge-style guesthouse available for weekend getaways or events and produces all of its wines on-site in a 9,600 square foot subterranean space which once housed a car collection; Spring Valley Vineyard, a limited production, estate-grown winery helmed by French winemaker, Serge Laville; and Doubleback, a four vineyard premium winery owned by former NFL quarterback, Drew Bledsoe, producing exclusively high-quality cabernet sauvignon; and dozens more
Naturally, with so many wineries and vineyards, varied guided wine tours are very popular in the Walla Walla area. From sedans to SUVs, vintage cars to limos, eBikes to the über-green Tesla Model X 90D, private aircraft charters, and walking food and wine tours, there are more than a dozen ways to leave the driving to others (which is highly recommended when tasting wines).
With a mild climate and rich soil, Walla Walla's fertile agriculture has contributed to the region becoming known as Washington's breadbasket. In addition to grapes, the area is also well-known for its wheat, apples, asparagus, strawberries, and famed Walla Walla sweet onions.
With such an abundance of agriculture comes an abundance of gourmet food, which can be found throughout the region at farmers markets, roadside stands and u-pick farms, cheese mongers like Walla Walla Cheese Company or Monteillet Fromagerie, dozens of wine shops at many of the wineries, as well as independent stores like The Thief Fine Wine and Beer, delicious chocolates and confections at Bright's Candies or Petits Noirs, restaurants, food trucks (don't miss "Walla Walla Food Truck Night" the first Monday of the month from April to October), and annual events like "February is for Foodies" and the "Walla Walla Sweet Onion Festival" come July.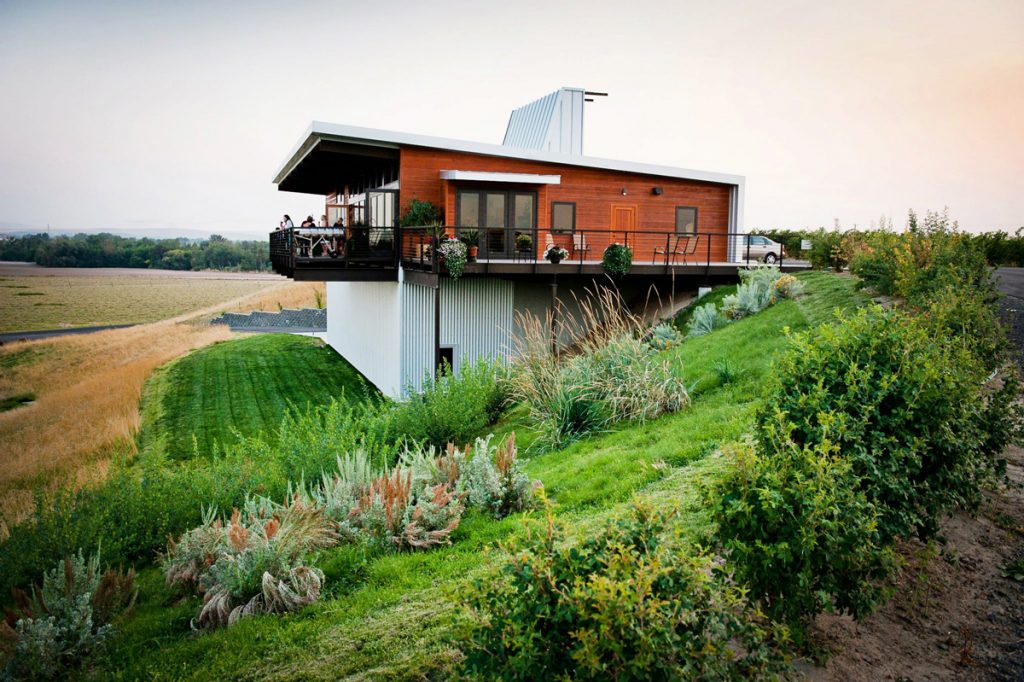 Some of the more popular restaurants in the area include: international fare at Saffron Mediterranean Kitchen; handmade pastas and rustic Italian specialties at Passatempo Taverna; local art, fine wine and French cuisine at Brasserie Four, authentic Mexican dishes like pozole and Mexican lasagna, along with classic tortas, burritos and tacos at Grandma's Kitchen; brunch at Bacon & Eggs; and for those in need of a beer, local brews and elevated pub grub at Big House Brew Pub.
If the stunning wineries and vineyards have given way to wanting to explore the great outdoors, the Walla Walla region won't disappoint. Options abound in town and around the area for walking, hiking, and cycling in more than 17 public parks, as well as more than 20 miles of trails at Bennington Lake Recreation Area, not to mention the Blue Mountains to the east. The Walla Walla region is considered the road cycling capital of Washington with miles of farm roads meandering through the lush rolling vineyards and wheat fields. Heading west toward the Columbia and Snake Rivers – Walla Walla means "place of many waters" after all – water sports abound for boating, fishing, paddling, or stand-up paddle boarding.
Along the east bank of the Columbia River, the artificially constructed wetlands of McNary National Wildlife Refuge is a birders Mecca amongst its sloughs, marshes, and waterways. Further south along the east bank is Wallula Gap, a gorge-like opening carved into basalt cliffs by massive floods during previous ice ages. And, for something altogether different, head north of Walla Walla for the majestic waterfalls of Palouse Falls State Park
Travel to the Walla Walla region is equally appealing in the winter months when winter sports are king. Downhill skiing, snowboarding, cross-country skiing, and snowshoeing can be found at Ski Bluewood southeast of Walla Walla or at family-friendly Spout Springs Ski Resort just over the state line in Oregon's Blue Mountains. Whether it's world-class wines, wonderous scenery, wild to mild outdoor adventures, or a taste of the Walla Walla sweet onion, it's easy to raise a glass to the Walla Walla wine region. Just let someone else do the driving
World-Class Wine and More For more information, visit www.wallawalla.org