This issue, we are featuring the adventurous Thousand Trails family: Tommy, Summer, Thompson, and Sharlette!
TB:How long have you been camping and RVing? Who introduced you to it? Tell us how it all began.
J: My fascination with RVs began with myself (Summer) as a child. My Nana had one and she would let me play "house" in it. It was a little girl's dream. I remember getting to go on a trip with her and the excitement of spending the night somewhere new in this little house on wheels. On our second date, we talked about our dreams and traveling was at the top of our list. It was both of our dreams to live in an RV or van and travel the country. We got married and had our two kids. We took many trips to the RV dealership over the years. In 2018, we decided to take a leap of faith and hit the road full time. We bought a 34 ft fifth wheel and traveled the country with our two small children and two cats!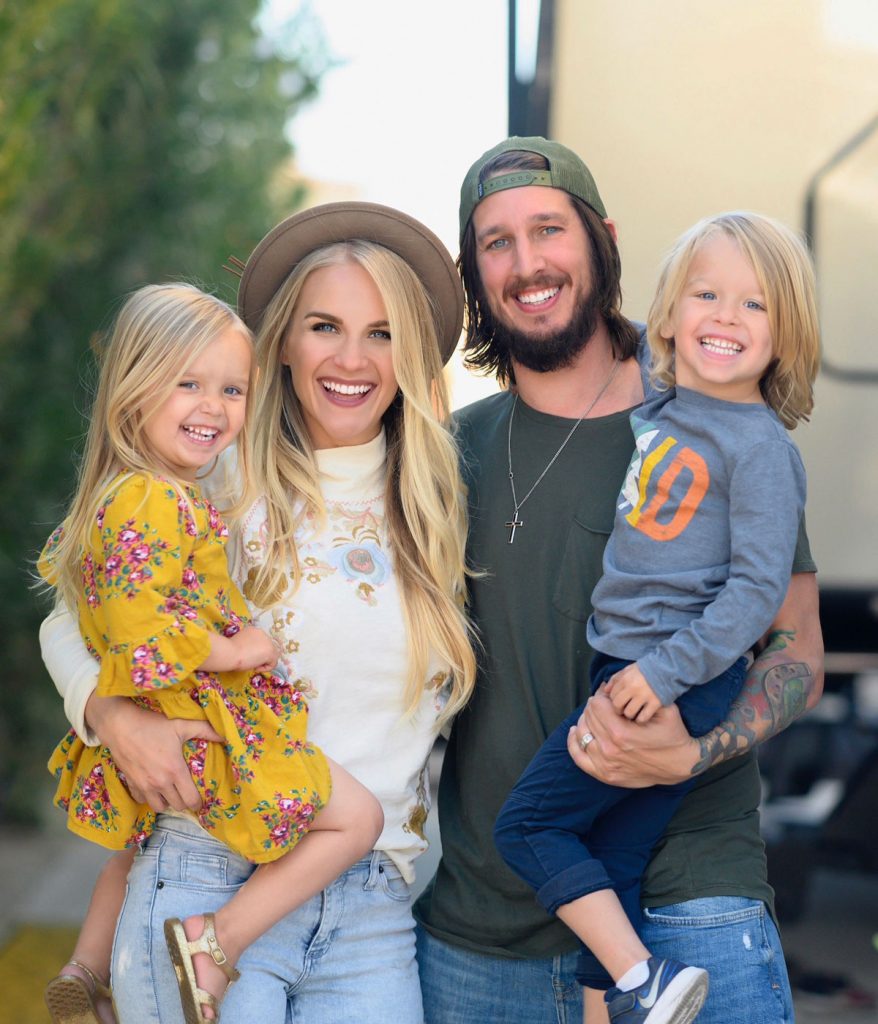 TB: How did you first hear about Thousand Trails?
J:  We went out on the road with no real knowledge of campground stays and ways to save money traveling full time. We thankfully met another full time family at our first campground stay and they shared Thousand Trails and how it can be a real help and savings, especially with full time RV life.
TB: What is one of your fondest camping memories? How about
one of your fondest TT memories?
J: Our fondest memory was when we were at the Thousand Trails in Palm Springs and decided to host a full time families fire at our site. The circle just kept growing and growing. We went around introducing ourselves and talking about our stories. We played guitars, sang songs, the kids watched a movie on a projector screen at the back of the site. They later joined and were dancing to the music. It was a beautiful thing to sit back and witness other amazing like-minded families doing life in an inordinary, extraordinary way! The friends we made that night are now our forever friends!
TB: What type of camper are you/what equipment do you use? What do you prefer and why?
J:  We have a Forest River Flagstaff fifth wheel mid bunk. We did an aesthetic renovation throughout the interior to make it more "us." We love fifth wheels the best because of the tall ceilings, ability to have a bunk room, and how comfortably they tow.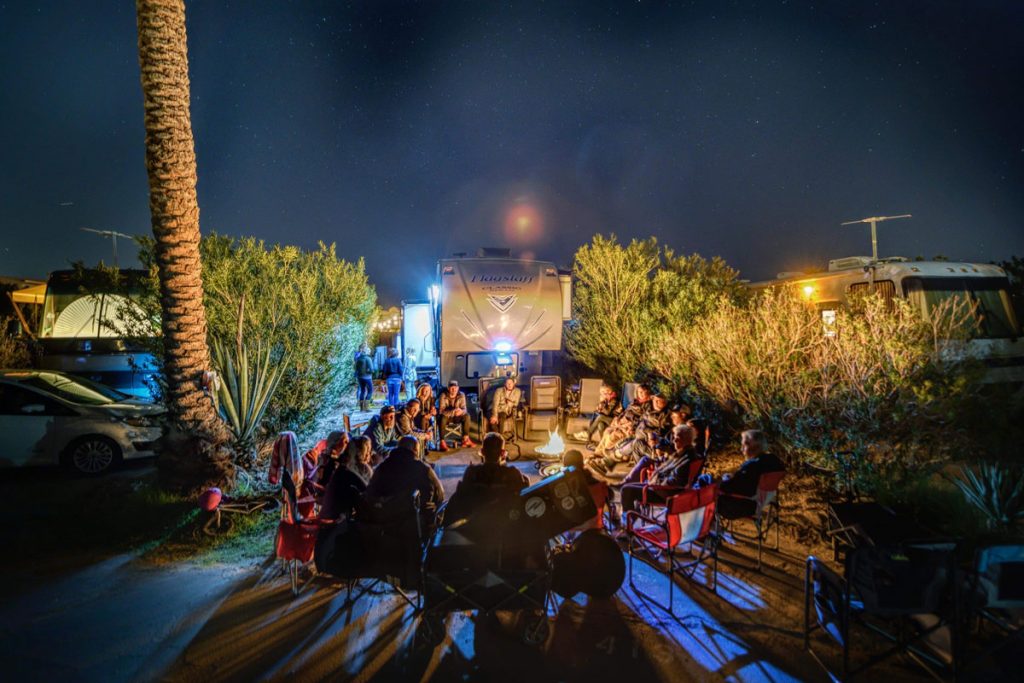 TB: Where have you gone that you wouldn't have otherwise, if it hadn't been for your Thousand Trails membership?
J: We've been able to full time RV the country thanks to TT. Our highlight was going all along the west coast from southern California in the desert and beaches, to the nation's most iconic National Parks, up to the beautiful Pacific Northwest through Oregon and Washington. All possible because of our membership.
TB:What is your favorite part about the outdoor lifestyle?
J: Being outside so much on this journey has created a connection with nature that's truly changed our lives. Whether it be a sunset in San Diego off the Pacific Ocean or a waterfall that looked like it was falling from heaven in Yosemite National Park. These moments were God given. Our favorite part is seeing our kids thrive in the outdoors. We've seen them grow by the constant change and having to adapt to their new environment with each passing week. We've watched them push themselves through very strenuous hikes and learn about different ecosystems hands on.
TB: Can you finish this sentence? I knew I was a TrailBlazer when…
J: A memory that empowered us to be "Trailblazers" happened six months into our journey. We boondocked in the middle of the desert near Zion National Park. It was our first time not staying at a campground, so this meant no power and only the water in our tank. It created an opportunity for no distractions and time to grow some grit. Living in an RV with your family full time definitely brings you closer together in the best of ways (if you let it) but those days of camping off the grid brought a new bond among our family and a confidence we didn't know
we had.