By Cele & Lynn Seldon
Although these cities are 1,100 miles apart and one is ten times larger than the other (Asheville's population is approximately 100,000 while Austin is closer to one million), they have a lot more in common than both starting with the letter 'A'. Both have attracted reputations of being cool, with tasty culinary cultures (Foodtopia is Asheville's marketing moniker), a melodious live music scene and an über-hip vibe of hippies, techies, intellects and artists looking to keep their cities just on the edge of weird. Here's a look at their similarities, as well as what sets them apart.
CITY TOURS
City tours are a great way to get introduced to a city from several different perspectives.
Austin
Austin Detours
austindetours.com
Whether an Austin bucket list tour, a street art tour, a music crawl tour or even a field trip detour out to legendary Salt Lick, Hill Country wineries or "Fixer Upper" Joanna Gaines' Magnolia Market, Austin Detours is Austin's largest tour company and offers a variety of themed, private and corporate tours.
Asheville
LaZoom
lazoomtours.com
You can't miss LaZoom's purple biodiesel-fueled bus around town, with the wildest and most irreverent comedy tours featuring outrageous character appearances, entertaining comedy skits and loads of Asheville views and factoids. They even have haunted comedy tours, kids' comedy tours and a beer and band tour, with a live band playing between breweries.
CULINARY TOURS
What better way to take a bite out of either foodie-frenzied city than with a culinary tour.
Austin
Austin Eats Food Tours
austineatsfoodtours.com
Austin's original epicurean excursion company, Austin Eats Food Tours, explores the hot spots and hidden gems of the city's best restaurants, food trucks, bars and breweries in the comfort of a bus. Whether your happy place is brunch, 'cue, food trucks, happy hour, fine dining or a little bit of them all, it will be filled with authentic tastes of Austin.
Asheville
Asheville Food Tours
ashevillefoodtours.com
Join local food writer and blogger, Stu Helm (aka "The Food Fan"), for a two-mile Food Fan Foot Tour in some of Asheville's hippest neighborhoods. Stop at some of his favorite restaurants, cafés and breweries and chat with the chefs while you enjoy tasty bites and pick up some Asheville history, stories and anecdotes along the way. For something more hands-on, go on a foraging-to-table tour with No Taste Like Home Foraging Tour.

MUSEUMS
Immerse yourself in whatever interests you at any one of the city's museums.
Austin
Blanton Museum of Art
blantonmuseum.org
Naturally, there are the traditional art museums like the Blanton Museum of Art at the University of Texas at Austin, the largest university art museum in the United States with almost 190,000 square feet of permanent collections, temporary exhibits and galleries. There is also contemporary art at The Contemporary Austin, Texas history at Bullock Texas State History Museum, presidential history at the LBJ Presidential Library. Or keep Austin weird at The Museum of the Weird.
Asheville
Moogseum
moogseum.org
It seems fitting, since Asheville has been experiencing a live music explosion, that their newest museum would be the Moogseum, paying homage to Bob Moog and his revolutionary invention of the synthesizer. Run by his daughter and the Bob Moog Foundation, the museum features interactive exhibits showing how electricity becomes sound, the history and timeline of the synthesizer and the opportunity for visitors to play one. Another unique option is the Asheville Pinball Museum.
GREEN SPACE AND GARDENS
For a city the size of Austin, there are remarkable green spaces and gardens to stop and smell the roses. And, with the Blue Ridge Mountains at your doorstep, green space is easy to come by in Asheville.
Austin
Lady Bird Johnson Wildflower Center
wildflower.org
The Lady Bird Johnson Wildflower Center is an inspiring oasis committed to the conservation of native plants. With varied gardens, trails, picnic areas, a café, educational classes and programs and a whimsical gift shop filled with garden treasures, it's filled with beauty and joy. Closer to town, explore the sculptures of Charles Umlauf at the Umlauf Sculpture Garden and Museum or wander through the many gardens at the Zilker Botanical Gardens.
Asheville
Biltmore
biltmore.com
Nothing says green space and gardens more than the Biltmore. Built by George Vanderbilt in the late-1800's, Biltmore is America's largest home at 178,926 square feet and features 30-plus acres of formal and informal gardens designed by Frederick Law Olmstead, the godfather of landscape architecture (don't miss the rose garden, with more than 250 varieties). If the open road is more to your liking, explore the nearby 469-mile long Blue Ridge Parkway.
ROCK STAR CHEFS
Both cities are rocking award-winning dining scenes and have several James Beard-nominated rock star chefs cooking up a storm.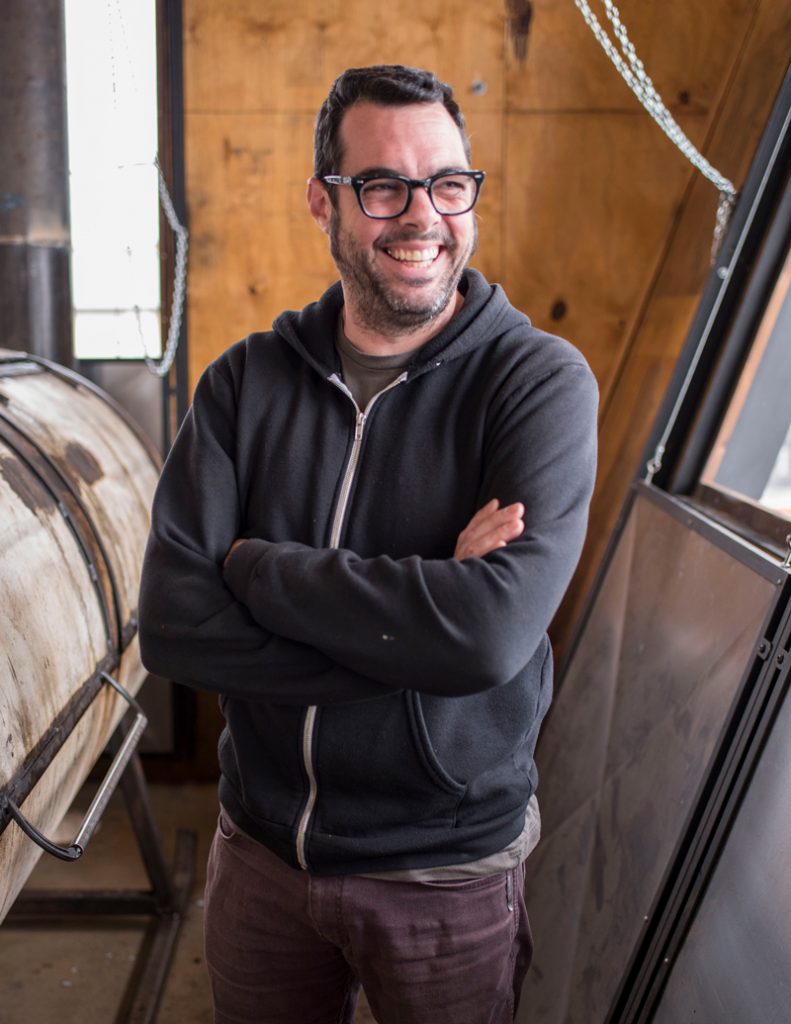 Austin
Aaron Franklin at Franklin BBQ
franklinbbq.com
Aaron Franklin—of downtown's Franklin Barbecue fame—is the undisputed barbecue godfather of Austin barbecue. With lines down the block every morning and selling his brisket, ribs and pulled pork out in a matter of hours, Franklin and his 'cue have been featured on "Anthony Bourdain: No Reservations," Bon Appetit's "Best Barbecue Joints in America," Jon Favreau's 2014 film, Chef, and a Best Chef: Southwest win accolades in 2015 from the James Beard Foundation.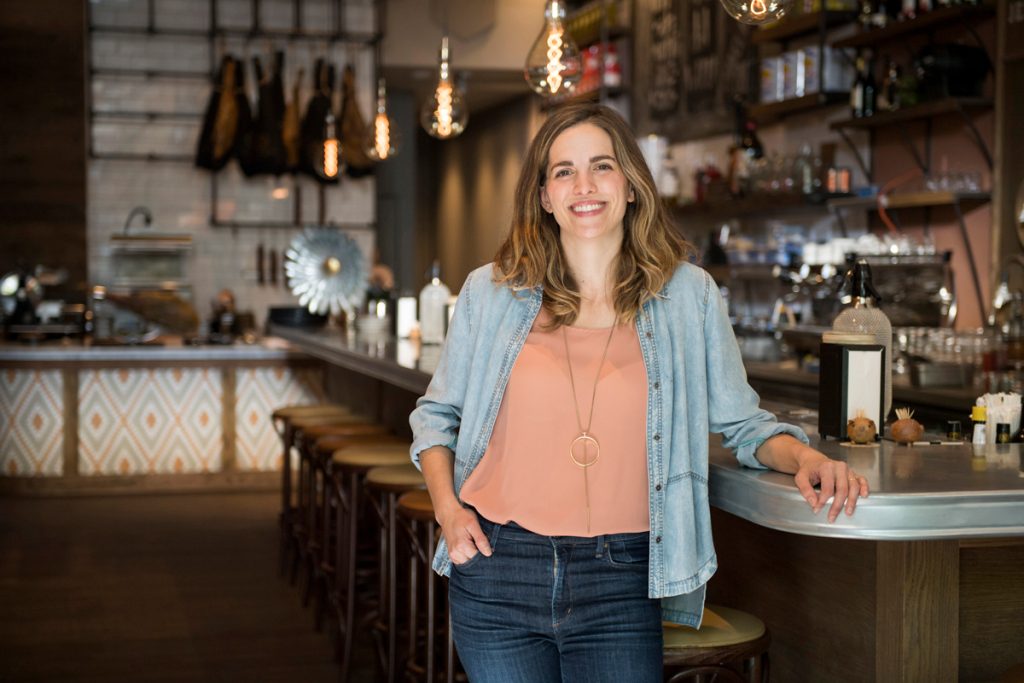 Asheville
Katie Button
katiebuttonrestaurants.com
With a background in science, Katie Button switched gears while in Europe and embarked on a culinary career. working under luminaries including José Andres and Ferran Adrià. She then brought a taste of Spain to Asheville, with the 2011 opening of Cúrate Bar de Tapas. Since then she has opened Button & Co. Bagels, been nominated for a slew of culinary awards and accolades and helped put the Asheville dining scene on the map.
CASUAL FOOD
For a casual meal, there are plenty of options that offer full flavor and ambiance.
Austin
Shady Grove
theshadygrove.com
Shady Grove is the perfect spot to grab a casual meal—think wings, nachos, salads, classic sandwiches (the vegetable laden, ooey gooey Hippie Sandwich rocks!), burgers and homestyle specialties like meatloaf and chicken fried steak—and kick back in the dining room or out in the courtyard under the 100-year old pecan tree. From April through mid-September, enjoy dinner with live music at Austin's longest running free live music series, Unplugged at the Grove.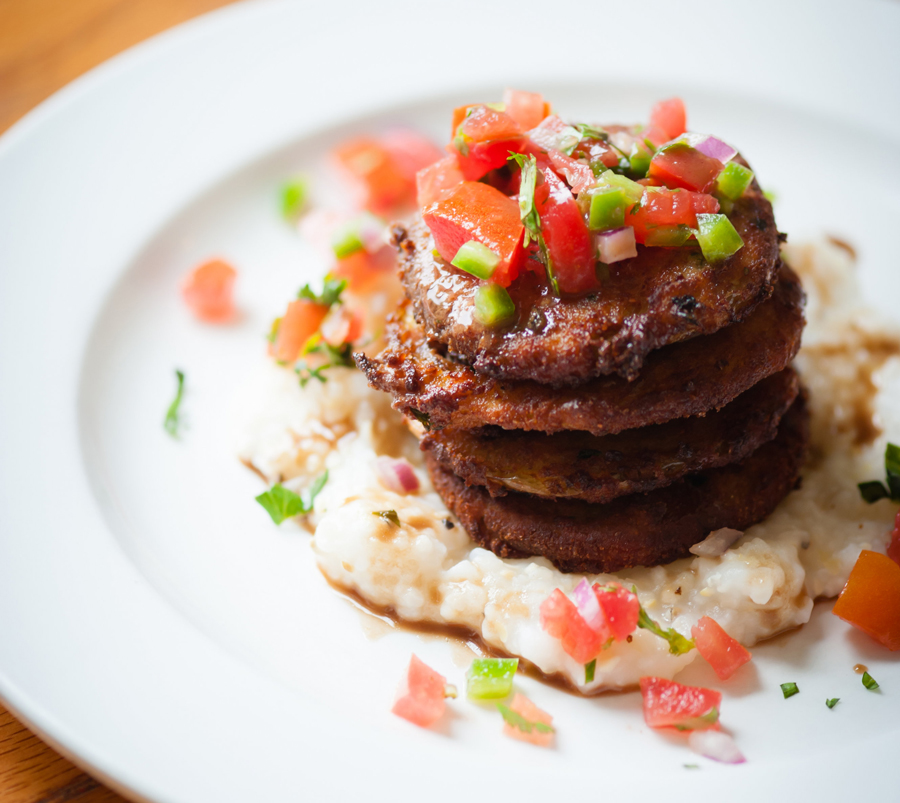 Asheville
Early Girl
earlygirleatery.com
A fixture of the downtown Asheville dining scene since 2001, Early Girl Eatery is a perennial favorite for scratch-made Southern comfort food, from morning to night. Focusing on farm-to-table fare long before it was a trend, Early Girl whips up creative scrambles and breakfast bowls (they serve breakfast all day), fresh and imaginative salads, classic sandwiches and Southern-style dinners.
SWEET SPOT
With some destinations, it's all about the donut. Others, it's more the cupcake. But in these two cities, it's all about the ice cream.
Austin
Lick Honest Ice Cream
ilikelick.com
As the name implies, Lick Honest Ice Cream uses the purest ingredients without any artificial flavors or colors, high fructose syrup or preservatives. The milk and cream come from one family-owned dairy in central Texas and everything else that goes into their creamy confections is scratch made in-house. And, with standard sweet flavors and savory options like roasted beet with fresh mint and shishito pepper and plum, there is a flavor for everyone.
Asheville
Sunshine Sammies
sunshinesammies.com
What started as a food truck is now a full-fledged storefront in South Slope and features an "after school" menu of childhood treats with a twist. We're talking gourmet moon pies, oatmeal cream pies and their specialty, ice cream sandwiches. Made with more than 15 varieties of house made ice cream and almost as many flavors of their fresh baked cookies, there is an endless variety of ice cream sammies that you can create.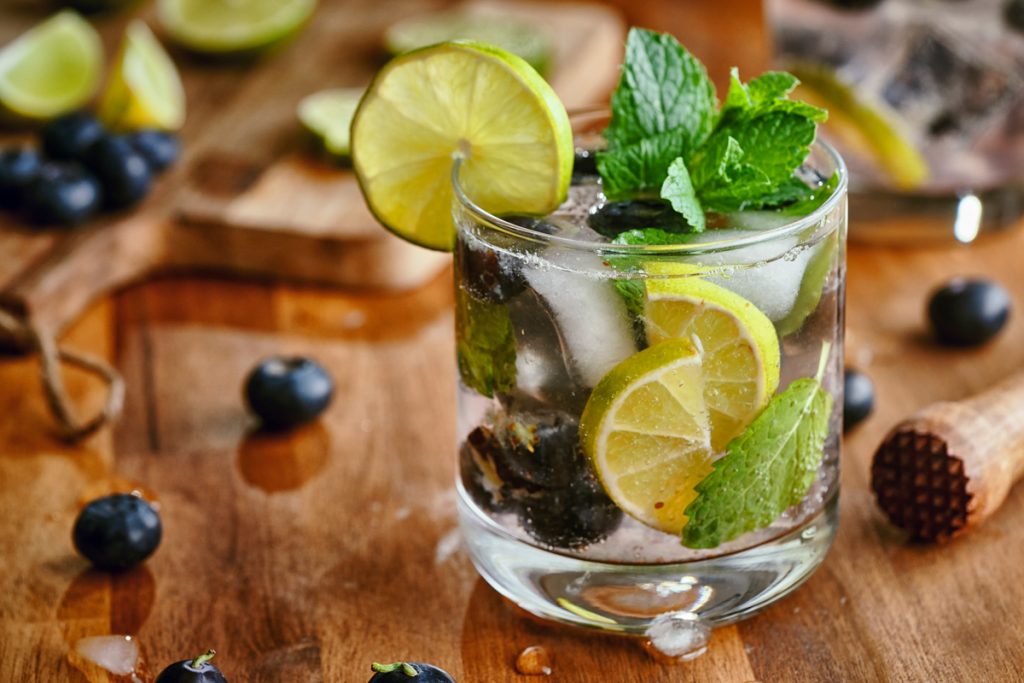 LIQUID ASSETS
One common denominator between the two cities is the adult beverages scene. Craft beers, ciders and spirits are soaring to new heights in both cities.
Austin
Deep Eddy Vodka Distillery & Tasting Room
deepeddyvodka.com
Austin is the home to two über-hot vodka distillers that have made a serious mark on the clear liquid. Both Tito's Handmade Vodka and Deep Eddy Vodka were born in Austin and have a cult-like following. Head to Deep Eddy Distillery & Tasting Room, 20 miles west of Austin, to sample their vodkas in tasting flights and specialty cocktails, kick back on the patio, play some cornhole and pick up some Deep Eddy swag.
Asheville
South Slope
exploreasheville.com/stories/post/top-things-to-do-in-ashevilles-south-slope-district
Named Beer City USA in 2009 and sweeping the competition ever since, Asheville is home to more breweries per capita than anywhere else in the country. Many of the breweries can be found in the South Slope area, a walkable neighborhood for craft beer lovers, just blocks from the heart of downtown. For national brand options, head to Sierra Nevada's "Malt Disney World" or New Belgium's Liquid Center along the French Broad River.
the best selection of Oregon Pinot Noir by the taste, the glass, the flight or the bottle
SHOPPING
Shopping is a top activity when it comes to travels.
Austin
2nd Street District
2ndstreetdistrict.com
You can shop 'til you drop in downtown's 2nd Street District, where you'll find boutiques filled with beautiful baubles, stunning shoe shops, jewelry stores filled with glittering gems, and men's and women's clothing stores, all with a mixture of local designers and end high-fashion brands. 2nd Street District also has a host of bars and restaurants featuring cuisines from around the world.
Asheville
Grove Arcade
grovearcade.om
For a little history with your shopping, check out Grove Arcade, a late-1920s architectural gem that now houses shops featuring Asheville's top artists and craftspeople. Another option is to shop like a millionaire at Biltmore Village, the charming enclave built to house employees of George Vanderbilt's Biltmore Estate that now houses charming specialty shops and restaurants.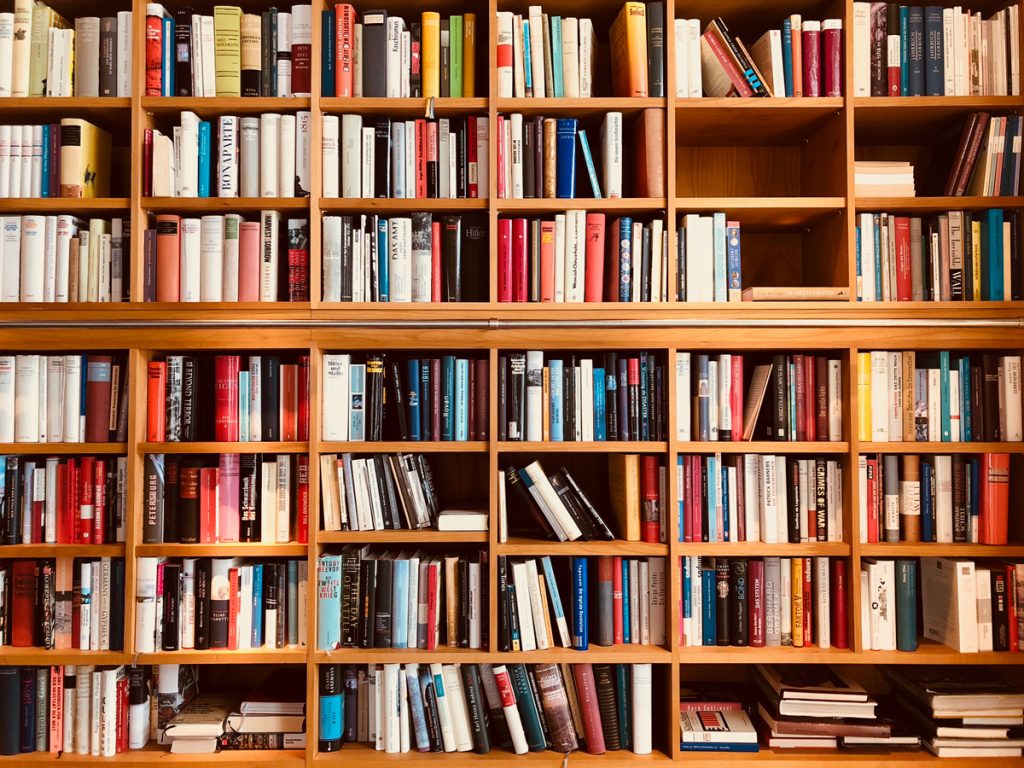 BOOKSTORE
Get to know both cities through their bookstores.
Austin
BookPeople
bookpeople.com
Located in the West Sixth Street district, BookPeople is the one of the leading (and largest) independent bookstores in Texas and Austinites favorite for the past 15 years. Offering thousands of titles, BookPeople is open 364 days per year (they only close for Thanksgiving), hosts more than 300 author events and a dozen-plus different book clubs—and serves up delicious beverages and edibles at the BookPeople Café. Honorable mention goes to South Congress Books.
Asheville
Battery Park Book Exchange
batteryparkbookexchange.com
Bibliophiles and oenophiles unite! Battery Park Book Exchange has combined a used bookstore—with thousands of books from American and Civil War history to art and architecture and fiction and foreign language to poetry and psychology—with a lovely wine and champagne bar serving up libations and edibles. All in a kitschy living room setting with cozy and comfy sofas, lamps and fresh flowers. They even have live music on the weekends. If new books are your jam, head around the corner to Malaprops.
FOOD FESTIVALS
Be sure to check the calendar of events whenever you travel. There are always a ton of tasty happenings in both cities.
Austin
Austin Food & Wine Festival instead
austinfoodandwinefestival.com
A collaboration between the folks that plan Lollapalooza and the Austin City Limits Festival and some of the state's most celebrated chefs and restaurateurs, the Austin Food & Wine Festival brings together chefs from across Texas to show off Austin's culinary scene. Enjoy signature bites from Austin's hottest chefs and restaurants, hot-off-the-grill specialties from local and national pit masters, culinary demos, grilling classes, a taco showdown, and an ultimate five-course meal and wine-paired dinner under the stars.
Asheville
ChowChow
exploreasheville.com/chow-chow-culinary-festival/
New to the food and wine festival scene in 2019, ChowChow didn't take long to establish itself as one of the hottest foodie fests in the Southeast. Celebrating the area's cultural heritage and the chefs, farmers and artisans who have created a unique culinary scene in the Blue Ridge Mountains, the weekend brings Appalachian "soul" food tours, foraging outings, fermentation classes, cheese pairings, field-to-fork brunches and sips and bites legendary chefs, brewers, winemakers and distillers.
LIVE MUSIC
Live music abounds in both cities. All you need to do is open your ears and mind.
Austin
Live Music
austintexas.org/austin-insider-blog/post/live-music-capital-of-the-world
With more than 250 live venues offering up all genres of music every night of the week, it's understandable why Austin is considered the Live Music Capital of the World®. Check out the lineups at venues like ACL Live at The Moody Theater, The Continental Club, Saxon Pub, Elephant Room or The Roosevelt Room. Or, take a musical tour with Austin City Limits Live or the Austin Live Music Crawl.
Asheville
Live Music
exploreasheville.com/iconic-asheville/music
Asheville's music scene has taken off and has become one of America's great music cities. With iconic music venues like The Orange Peel (named one of the best rock clubs in the country by Rolling Stone), Grey Eagle and Isis Music Hall, there are national acts, up-and-comers and hidden gems putting on rock, country, jazz and Asheville Appalachian shows all over town.
Sidebar
FYI
To savor Austin, head to austintexas.org. To whet your Asheville appetite, visit exploreasheville.com.