By Joan Rykal
When planning a travel adventure, some people go for the draw of the big city with its hustle and bustle and bright lights, while others seek a more serene destination, like the small towns that reside in every state and exist as a living history lesson. After all, it was these little cities that gave way to the thriving metropolises that sprang up around them. These are the towns where you won't find big chain stores, but instead locally owned, unique shops. Eateries with a focus on local traditions, and most likely locally sourced menu items replace corner after corner of fast food restaurants. We went looking and found a few small towns that might be right up your cobblestone alley! So, come take a stroll down memory lane, enjoy the charm of Main Street USA and plan to spend some time in these quaint little gems that are big on charm.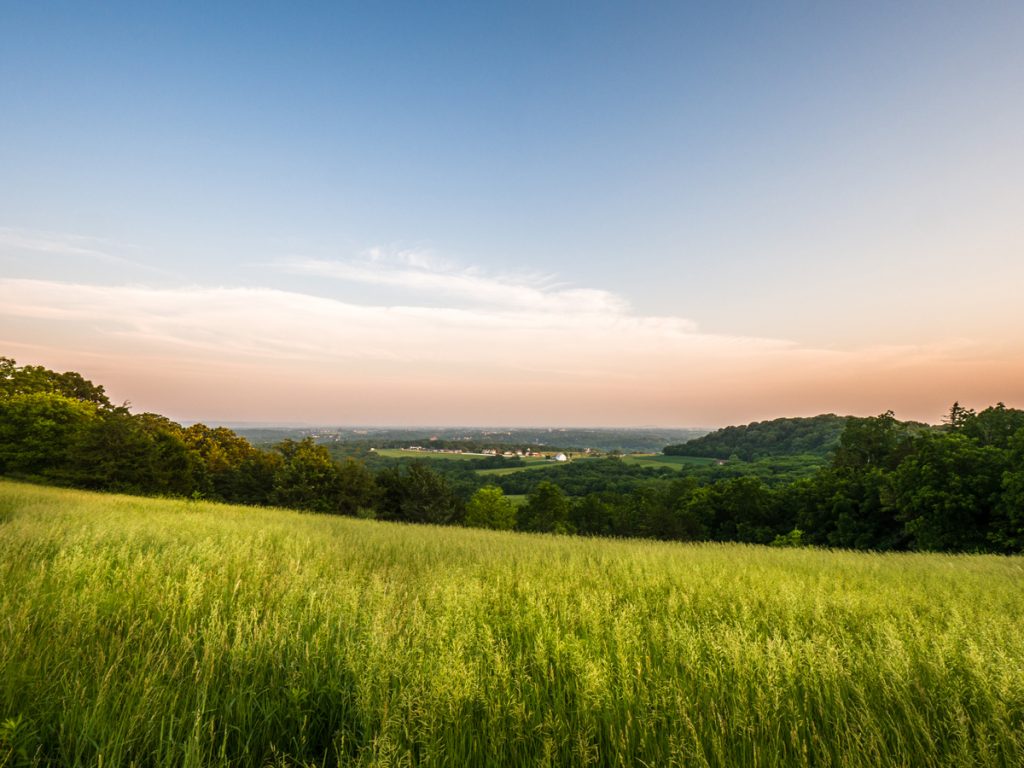 Galena, Illinois
Tucked in the Mississippi River Valley in northwestern Illinois, the town of Galena is big on history, as well as charm. The surrounding scenery is all hills and valleys, which is not typical of the Illinois landscape. Because is it located in the Driftless Area, Galena, which is named for the natural mineral which was found in the region in the early 1800s, was not affected by the glaciers that affected nearby geography. Thanks to its rich load of galena, it became a bustling river town during the mid-18th century. Many of the buildings in the downtown area reside with a National Register Historic District.
One of these historic buildings is the DeSoto House, built in 1855 to accommodate the many visitors to the thriving port town. Thanks to its luxurious furnishings and accommodations, the hotel quickly became the gathering spot for Galena's social and political activities. After undergoing a complete restoration almost 100 years later, the DeSoto House remains one of Galena's most visited places. The Sunday Brunch is a must-do and several other special events are held here throughout the year including the upcoming historical event, An Afternoon with the General and His Wife at which "General Ulysses S. Grant and Mrs. Grant" will preside over afternoon tea. This event is scheduled for Saturday, August 17.
Speaking of Ulysses S. Grant, upon his return to Galena in 1865 after his victorious service in the Civil War, he was presented with a home by the citizens of Galena, where he made his home for the years preceding his presidency. In 1904, Grant's children gifted the city with the home with the direction that it be maintained as a memorial to Grant. Today, visitors can take a guided tour of this Italianate-style house that appears much as it did when Grant lived her. Visit.granthome.com for more details.
A visit to the Galena & U.S. Grant Museum will provide a history lesson the area as well as a welcome from U.S. Grant himself, in the form of a hologram! One exhibit in the museum explains the afore-mentioned Driftless Area, while others detail the town's mining and steamboating history. Museum specifics can be found at galenahistory.org.
From an outdoor perspective, Galena offers many great hiking trails and nearby state parks, including Apple River Canyon State Park (about 20 miles from downtown) and the Mississippi Palisades State Park (about 30 miles from downtown) which offers views of the Mighty Mississippi River. Don't miss Horseshoe Mound for a truly scenic experience!
Downtown Galena has more than 125 shops and restaurants all located along the scenic Main Street. Art galleries, boutiques, antiques and more can be found as well as all kinds of great dining experiences. Wet your whistle at Root Beer Revelry, where they have several varieties of root beer on tap. You can also imbibe adult-style beverages at the Galena Cellars tasting room or Blaum Bros Distilling Co., where you can also take a tour of the distilling area and barrel room.
(Galena is approximately 95 miles from Pine Country)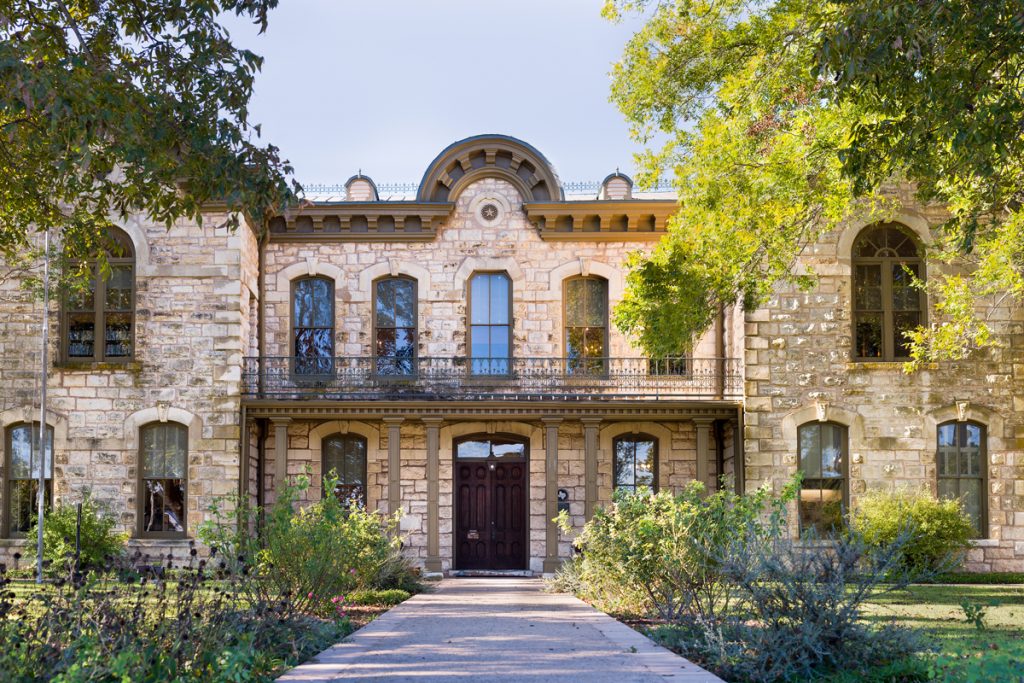 Fredericksburg, Texas
A taste of wine country in the Texas Hill Country, Fredericksburg is a charming German-influenced town located between San Antonio and Austin. Main Street offers a hearty "wilkommen" to visitors and is lined with shops, eateries, and art galleries. The Marktplatz, or Market Square, in the center of town, is often the site of concerts and festivals.
Food fare in the town is interesting and it pays homage to its German roots and well as the Tex-Mex influence of modern day so you can enjoy both bratwursts and schnitzel as well as tacos and enchiladas. For the thirsty, there are several tours available that will take you around the more than 20 wineries in the area, and the Fredericksburg Brewing Company offers tours as well as a delightful Biergarten to enjoy their suds.
Texas is known for doing everything big, but Old Tunnel State Park holds the distinction of being the smallest state park in the Lone Star State. The main draw here is the three-mile historic railroad tunnel that is home to thousands, yes, thousands of bats. The Mexican free-tailed bats emerge at sunset and are visible from a lower-viewing area. There is also a half-mile nature trail for walking and hiking. For more information, visit texas.gov/state-parks/old-tunnel.
History buffs may recall LBJ's wife, Lady Bird Johnson, whose mission was to "beautify America." Her legacy can be glimpsed at the Lady Bird Johnson Municipal Park in Fredericksburg. This 150-acre park offers natural trails, tennis courts, a driving range, picnic pavilions and fishing in Live Oak Creek, which rambles through the park, and an abundance of wildflowers and wildlife.
(Fredericksburg is about an hour from Medina Lake)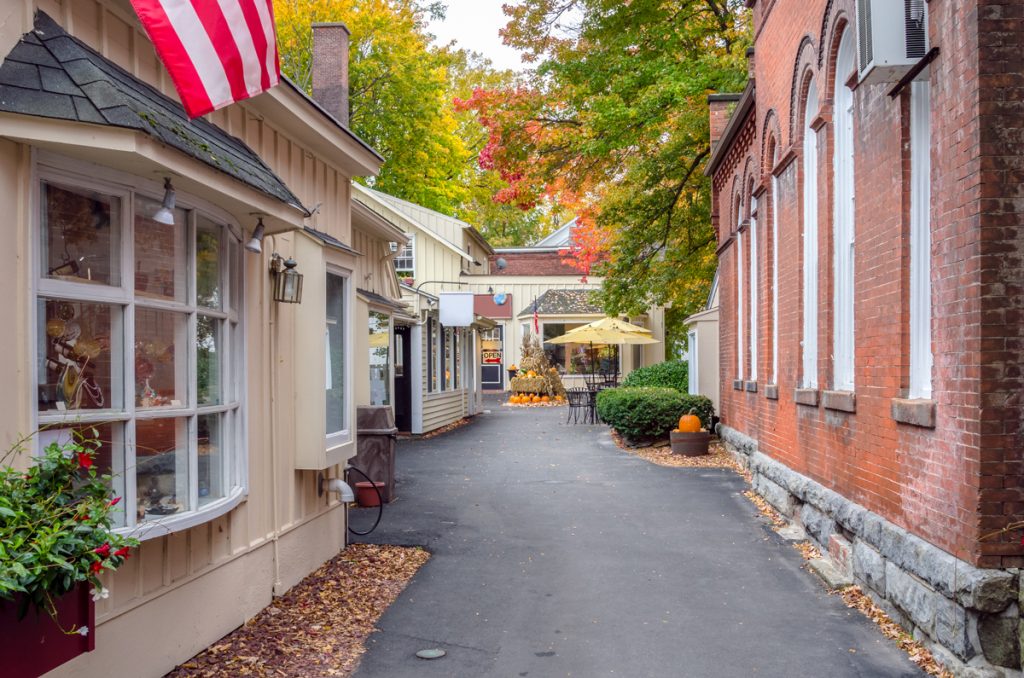 Stockbridge, Massachusetts
Classic New England is what you'll think when you visit this little town located in the Berkshires of Massachusetts. So quaint, it's worthy of an artist's rendering. In fact, Norman Rockwell, who was a resident of the town from 1953 until his death in 1978, did paint the town in his Main Street, Stockbridge at Christmas work. Stockbridge is also home to the Norman Rockwell Museum which houses the world's largest collection of his work. The museum also houses Rockwell's Stockbridge studio which was moved to the museum site. For information on the museum, as well as other exhibits, visit nrm.org.
A leisurely tour of the town will take you past historic sites and "summer cottages" from the Gilded Age, as well as shops and restaurants. The Red Lion Inn is the town's centerpiece. Originally opened in 1773 as a small corner tavern, eventually becoming an inn, it is today one of the few American inns that have operated continuously since the 1800s. The Inn is known for its collection of Colonial antiques. You don't need to be a guest of the Inn to enjoy dinner in the Lion's Den or to sign-up for the walking tours of Stockbridge offered through the Red Lion.
The Stockbridge Library, Museum and Archives (stockbridgelibrary.org) is a great place to get insight into the history of the town and area and it contains more than 500 historical artifacts as well as archives from the town's prominent businesses and families from the past. For more history, visit the Mission House, a National Historic Landmark, which depicts the life of the missionaries and Mohican Indians during the 1700s. For information on Mission House, visit thetrustees.org.
Visit Chesterwood, the summer estate of Daniel Chester French, who was the designer of the Abraham Lincoln statue that resides in the Lincoln Memorial in Washington. Take a tour of the home, gardens and studio and enjoy the views. For details, visit chesterwood.org.
One of the town's most popular events, the 28th Stockbridge Summer Arts & Craft show, is scheduled for August 17-19.
(Stockbridge is about 75 miles from Sturbridge RV Campground)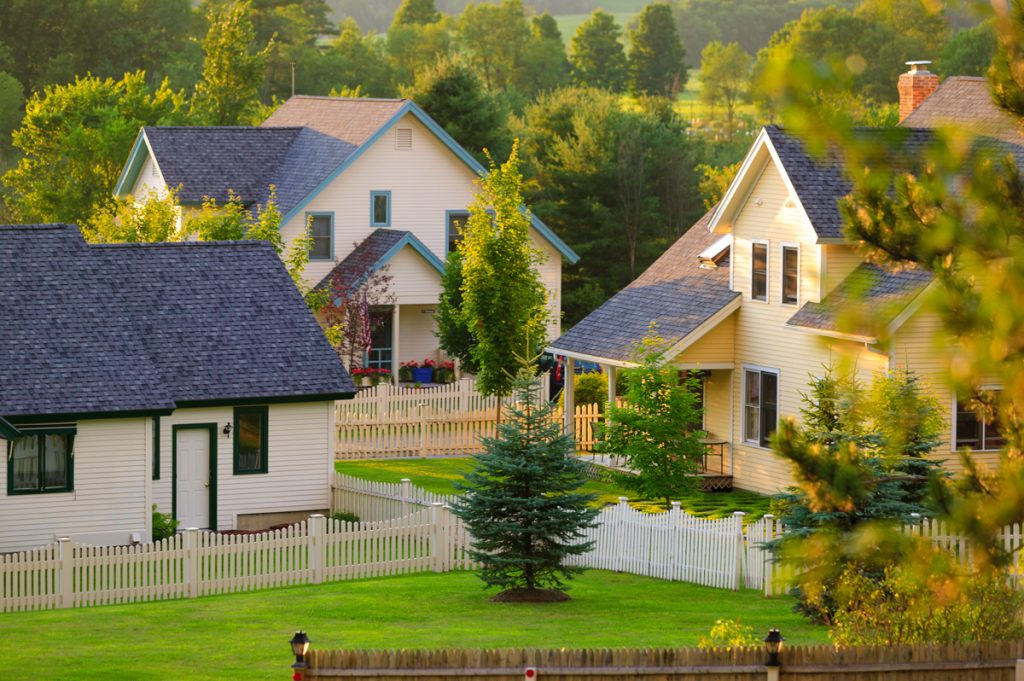 Stowe, Vermont
While Stowe just might be most famous for its skiing, there's still plenty to do in this mountain town when the snow's not falling. Located along the scenic Green Mountain Byway, even getting to Stowe is worth the trip.
Of course, anyone familiar with the Sound of Music would know that the Von Trapp family eventually settled in Stowe after touring the United States as the Von Trapp Family Singers. The mountains and landscape of Stowe reminded them of their homeland, Austria. While the lodge offers accommodations, visitors can also tour the property, Maria's colorful gardens, and the family brewery. Mark your calendars for September 21 for the 10th Annual Trapp Family Lodge Oktoberfest which will feature Austrian cuisine and
von Trapp brews.
Winter skiing may be the main draw for outdoor enthusiasts, but there are all kinds of outdoor fun to be had during the other three seasons, as well. Fishing, canoeing, kayaking, hiking, biking and horseback riding are all available in Stowe. The Stowe Recreation Path, a 5.3-mile paved path, can be enjoyed by walkers, runners and bikers alike, and is easily accessed from town. More than 30 miles of trails are offered through the Stowe Trails Partnership and are free for public use and can be used for hiking, biking and walking. Trail maps can be found at gostowe.com/listing/stowe-trails-partnership.
For a unique way to explore Stowe's outdoors, check out the guided dog cart tours offered by Peace Pups Dogsledding. Visitors should note that cart tours are typically run when the weather is cooler, so don't plan on one if you're visiting over summer. However, guided bike tours and brewery and distillery tours are on the summer schedule. For a forested hike, you might consider Pinnacle Trail, a 3.7 mile trail just outside
of town.
The Vermont Ski and Snowboard Museum, located in town, is dedicated to preserving Vermont's skiing and snowboarding history. The museum houses more than 8,000 items related to these snowy sports. For information visit vtssm.org.
Stowe has plenty of annual events to enjoy including the Spruce Peak Folk Festival, scheduled for August 10; the Stowe Jazz Festival, scheduled for September 6-8, and the annual Chowderpalooza every May and the Stoweflake Balloon Festival in July.
(Stowe is located about 2 hours from Tuxbury Pond)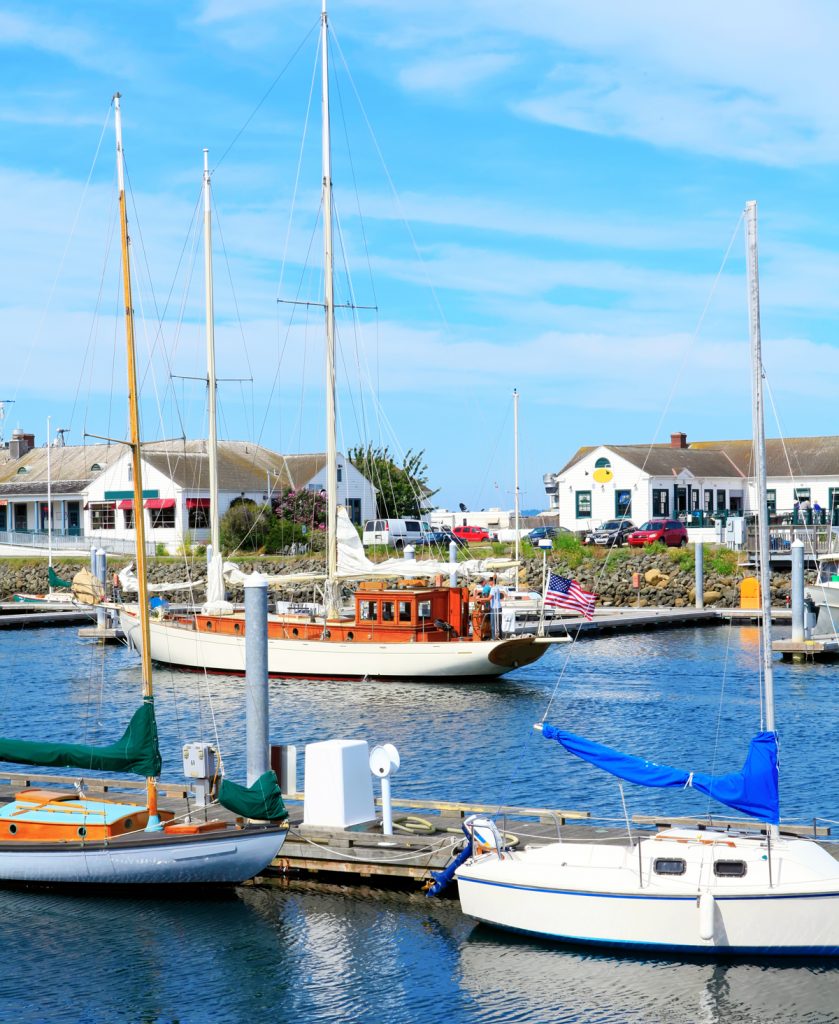 Port Townsend, Washington
A Victorian seaport city, Port Townsend is at once charming and funky and definitely a place worth visiting. Walk along Water Street and enjoy the shops that include a mix of book stores, antique shops, clothing and home goods, as well as art galleries. For a bit of history, visit the Jefferson Museum of Art and History, housed in the town's former jail, and learn about the area's history as well as view interesting art exhibits. Visit jchsmuseum.org for museum hours, admission price,
and more.
Of course, as a port city, there are plenty of ways to enjoy Port Townsend by water including kayaking from one of the town's two public marinas (kayak rentals are available if you don't bring your own) or a tour via the Puget Sound Express (pugetsoundexpress.com), which offers several tours including bird watching and whale watching. Check out their Puffin Cruise, a 3-hour cruise that will take you to Protection Island, home to thousands of nesting birds, such as gulls and cormorants, and promises a possible glimpse of
the elusive tufted puffin.
Port Townsend has several annual festivals including the Rhododendron Festival in May, the Orca Festival in June, the Wooden Boat Festival in September and the Ukelele Festival
in October.
(Port Townsend is a little over a two hour drive from Birch Bay, Tall Chief, and Thunderbird)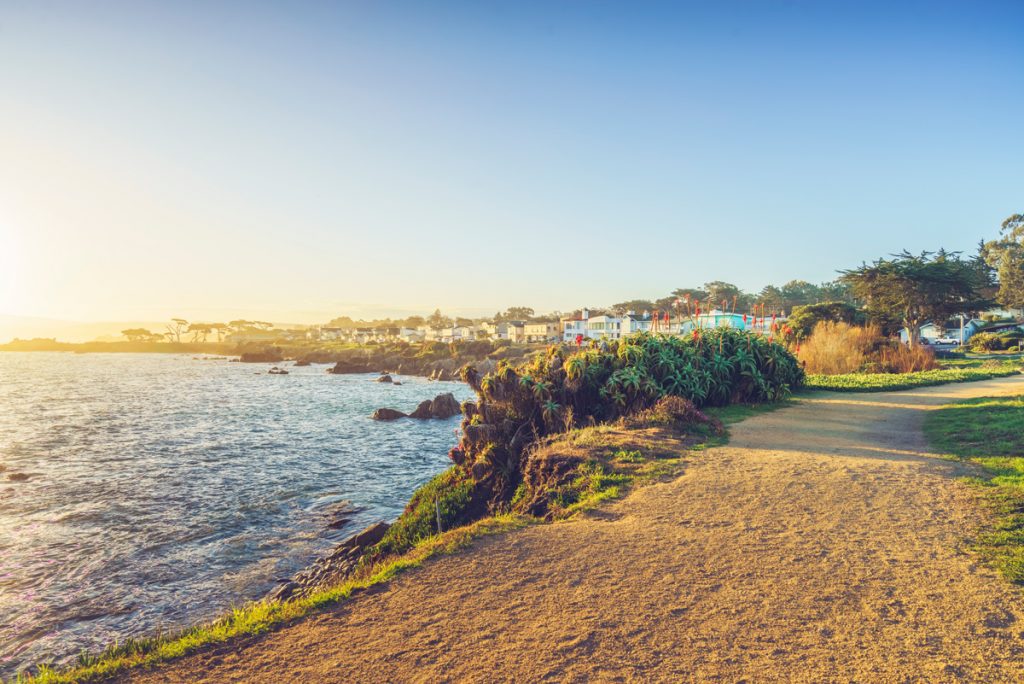 Carmel-By-The-Sea, California
A cozy beach town, Carmel-By-The-Sea packs a lot of charm into its approximate one-square mile that includes shops, art galleries, restaurants and wine tasting rooms, all located just steps from the sand and surf. Visit the Welcome Center and get a map to take a quick, self-guided walking tour or take the Carmel Art Tour, a guided, 90-minute tour of some of the best galleries in town (carmelartours.com). If you're visiting during the second Saturday of the any month, don't miss the Carmel Art Walk, a free tour of the galleries where you can meet the artists.
Head down Ocean Street and you'll find yourself at Carmel Beach, a dog-friendly, white sand beach where surfers and beach-lovers commingle to enjoy the Pacific Ocean. There is also the Scenic Bluff Path that takes you past soaring Cypress trees and gardens straight to Carmel Point, a great spot for a photo op! Plan to hit the beach on September 21 when the 59th Annual Sandcastle Contest will be held.
Other upcoming Carmel-By-The-Sea events include the 31st Annual Taste of Carmel (October 3), the city's 103rd Birthday Party and Parade (October 26) and the Holiday Tree Lighting Ceremony (December 6).
(Carmel-By-The-Sea is about 50 miles from San Benito)