Amish Country Along the Heritage Trail in Lancaster, PA
by Annie Berman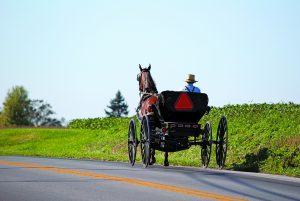 The Heritage Trail, named one of America's Most Scenic Drives by USA Today and the editors of LIFE®, takes adventurers on a journey through history! While the trail spans from A portion of the Heritage Trail goes through Lancaster, PA. Lancaster is probably best known for Amish Country. Hanging out here in Lancaster is worth a trip! In Amish country, you can experience everything from horse and buggy rides to authentic Dutch County cuisine. In addition, there are a plethora of attractions for Lancaster visitors including the American Music Theatre, The Railroad Museum, plus restaurants and shops galore.
If you find yourself in Lancaster, you find yourself in the heart of the country's oldest Amish settlement. Horse and buggy is the primary mode of transportation and Amish people still live the centuries-old "Plain" lifestyle. Out in Lancaster, you'll find that you're transported to a time when a slower pace and harnessing the power of nature is a part of everyday life.
If you're in Amish Country, you won't want to miss out on the classic horse and buggy rides. Many of these tours are often family-owned and the Amish tour guides can often provide a rich oral history of the area plus answer questions you may have about Amish culture. One of the most popular places to have an Amish Experience is at Plain N' Fancy Farm where you'll get the full immersion experience! There are guided tours of the farmlands,  Sit down for a traditional Dutch County meal of shoofly pie, mashed potatoes, beef gravy, and more at the restaurant on Plain N' Fancy Farm. At Plain N' Fancy farm, hosts Amish Country Tours, the "oldest operating tour company in Amish Country, and the only operator with certified guides." Guests will experience this one-of-a-kind opportunity that allows "close interaction with the Amish at work, at milking time, and in the home, and the only tour designated by the County of Lancaster as an official Heritage Tour."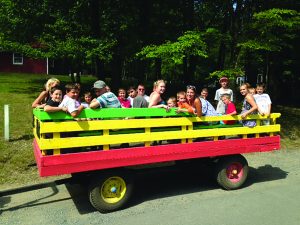 Be aware that most establishments are closed on Sundays, so take the opportunity to take a hike along one of Lancaster's many trails in their beautiful parks like the Conewago Recreation Trail (27 miles from Circle M RV & Camping Resort) or Lake Grubb Nature Park (10 miles from Circle M RV & Camping
Resort.)
At the heart of Lancaster City is the Lancaster Central Market at Penn Square, America's oldest farmer's market building. Many vendors have been at this location selling their wares and local produce and meats since the early 1900s. The Lancaster Central Market at Penn Square is just 5.5 miles from Circle M RV & Camping Resort.
If you're looking to get back into some of the modern-day culture here in Lancaster, check out The American Music Theatre. Located just a 25 minute drive from the Circle M RV & Camping Resort, this unique venue features every kind of performance from Broadway musicals, to dance troupes, to comedians, to the theater's own original productions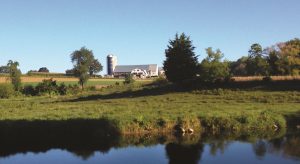 Circle M RV & Camping Resort is a western themed campground with lots of on-site amenities and close to many attractions. Whether you've come to experience Lancaster's Amish country, or to visit the outlet shops, theaters, and restaurants, Circle M RV & Camping Resort is a great place to set up your homebase for a weekend, a week, or even the season! Plus, new yurts are available and ready for you to enjoy your stay on the Circle M RV & Camping Resort as of Memorial Day weekend.
If you want to expand your options for dining in Lancaster county, head to Dienner's Country Restaurant for home cooked meals and their famous buffet. The restaurant has been open and family-run since 1993. The cooks at this establishment are Amish and grew up cooking the exact food that they serve in the restaurant. If you're looking for a great meal with an authentic Amish flair, head to Dienner's.
This summer, there's a whole new way to get out and camp at Circle M! This memorial day weekend Circle M campers can rent out one of the new yurts on the campground! Come visit us in Lancaster County at Thousand Trails Circle M, or at any of our resorts, found via our website, www.thousandtrails.com.