This Land is Your Land!
by Joan Rykal
Can't decide where to go on vacation? East or west? Mountains or beach? The heartland, the forestlands, Disneyland? Well, as the song goes "This Land is Your Land" so why not let the lyrics point the way.
While there is definitely a deeper meaning behind Woody Guthrie's iconic folk song, "This Land is Your Land," most Americans consider the song a tribute to the beauty of our country.
Taking it as an anthem to all the natural splendor that combines to make traveling America a wonder at every turn, TrailBlazer offers actual destinations to consider as counterparts to some of those famous lyrics. (For full lyrics, click here.)
From California…
The Golden State really does have something for everyone, not to mention some pretty fantastic weather.  Here's a quick snapshot that reassures all travel tastes will find something in sunny Cali.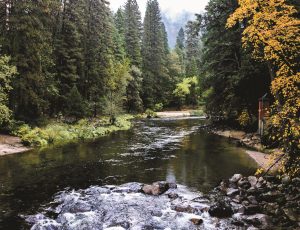 Mountains: The Sierra Nevada mountain range is the major mountain range in California. Mt. Whitney, the highest point in the contiguous United States is located in the Sierra Nevada range as is Yosemite National Park. Yosemite offers it all from hiking to climbing to fishing and biking. Make Thousand Trails Yosemite Lake your home base as you explore Yosemite.
Beaches: Here are just a few that were named as winners in the 2015 USA Today "Best California Beach" contest. Coronado Beach, just outside San Diego; Santa Monica Beach with its boardwalk amusement rides; and Huntington Beach, also known as Surf City USA. The added benefit is getting to know the beach towns associated with these sandy locales where you'll find delicious seafood, great shopping, and arts and culture. Don't miss the International Surf Museum in Huntington Beach or brunch and a historic tour of the Hotel Del Coronado.
The Big City: Consider San Diego and the Gaslamp Quarter for great entertainment and fine dining; Los Angeles which includes the attractions of Tinsel Town and is also just about an hour from Disneyland in nearby Anaheim, or the City by the Bay, San Francisco with highlights including Fisherman's Wharf, Chinatown and a stroll along the Golden Gate Bridge.
Nearby Encore/Thousand Trails Resorts: Visit www.ThousandTrails.com for the campgrounds near these locations.
To the New York Island…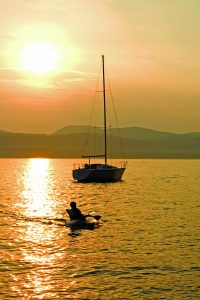 For our purposes, we're going to head north of the island of Manhattan and explore the Adirondacks.  The trip from NYC proper is about three and a half hours but the difference from city to country is amazing.  The Adirondack area of Lake George offers recreational activities, historic sites, wineries and lots of family fun.
Experience life as a soldier in the King's Army at Fort William Henry, which was originally constructed as a British outpost to protect the colonies. Now a living history museum, Fort William Henry offers daily military demonstrations as well as guided tours.
For an adventure-packed visit, consider the many opportunities for whitewater rafting, tubing, zip lining and even hot-air balloon rides. Enjoy a Lake George dinner cruise with the Lake George Steamboat Company.
Nearby Encore/Thousand Trails Resorts: Lake George Escape and Lake George Schroon Valley Resort
From the Redwood Forest…
About two hours north of Thousand Trails Russian River Campground you'll find Avenue of the Giants, a scenic 31-mile drive lined by majestic redwoods. Don't miss the Shine Drive Thru Tree, and although it is privately owned, the owner charges about $6 to let you drive through.  Talk about a roadside attractions – where else can you drive through a tree? There's also the Eternal Tree House, which sits inside the stump of a massive redwood and has a café and gift shop.
If you continue north and are planning to visit the fabulous Thousand Trails resorts along the Oregon coastline, you'll have an opportunity to see some Oregon redwoods.  In Brookings, Oregon, which is just about three and a half hours from Thousand Trails' South Jetty location, you'll find the Oregon Redwood Trail, one of only two places to view Redwoods north of California. At Loeb State Park, there is an easy 2.6 mile Redwood Nature Loop.
Nearby Encore/Thousand Trails Resort: Russian River
To the Gulf Stream Waters…
The Gulf Stream is actually a current in the Atlantic that stretches from the tip of Florida and runs north along the eastern coast to Newfoundland where it turns and heads across the ocean toward Ireland.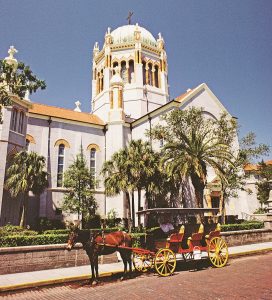 Florida's oldest city, St. Augustine, sits on the east coast where the Gulf Stream flows.  In fact, Ponce de Leon first described the Gulf Stream in 1513, about the same time he explored the area that became St. Augustine. Today, visitors to this historic city can tour the Fountain of Youth Archeological State Park which is said to be the site of de Leon's landing site.  There is also Castillo de San Marcos, a 20.5 acre national monument which contains the ruins of an old Spanish fort. Castillo de San Marcos is located in the area of St. Augustine known as Old City that features cobblestone streets and offers horse drawn carriage tours or walking tours of this historic city.
At the St. Augustine Pirate & Treasure Museum "pirate" tour guides show you around the museum and explain the 800 artifacts and exhibits on display. There's even a treasure hunt for kids!
Nearby Encore/Thousand Trails Resort: Bulow RV Resort
…..
that Ribbon of Highway…
The great American road trip is possible thanks to the many ribbons of highway that traverse our country. There are super highways and iconic routes that allow you to meander the backroads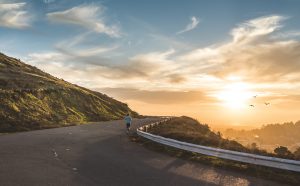 The Pacific Coast Highway runs the length of California and offers more scenic views that you can imagine. Major cities along the route include San Francisco, Santa Cruz, Monterey, Santa Barbara, Los Angeles and San Diego. Take your time and enjoy the quaint towns along the way to the big cities stopping to enjoy Half Moon Bay, Bodega Bay, Big Sur and Pismo Beach.
Nearby Encore/Thousand Trails Resorts: Pio Pico, Rancho Oso, San Benito, Soledad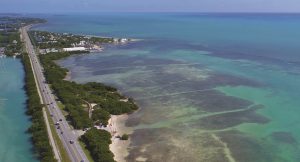 The Overseas Highway takes you from Key Largo to Key West, Florida and offers the perfect route to explore the Florida Keys.  Highlights of the Overseas Highway include John Pennekamp Coral Reef State Park where you can enjoy the reefs while snorkeling or above from a glass bottom boat tour; Key Largo, known for its diving adventures where deep sea lovers can see the Christ of the Abyss statue and many sunken hulls of lost steam ships and freighters, and Bahia Honda State Park, with its historic bridge located on Big Pine Key.
Nearby Encore/Thousand Trails Resorts: Fiesta Key RV Resort and Sunshine Key RV Resort and Marina.
If you're looking to visit a lot of places in a long stretch, consider a transcontinental drive along US Route 80 which will allow you to get from San Francisco, California to Teaneck, New Jersey. Encore and Thousand Trails resorts are well-represented along the way and include:
Check out www.roadtrippers.com to find highlights along this super highway as you make your way cross-country.
Route 6 takes you the 117 miles trip through charming Cape Cod, Massachusetts. Route 6 actually runs cross country to California but if you want to enjoy a New England summer vacation, take a trip along Route 6. See whaling mansions and the Pilgrim Monument in Provincetown, hop on a whale watcher cruise in Hyannisport or visit the John F. Kennedy Hyannis Museum, enjoy the exhibits at the Cape Cod Museum of Art and then really enjoy a lobster roll at the Sesuit Harbor Café, both in Dennis.   
Nearby Encore/Thousand Trails Resorts: Gateway to Cape Cod RV Campground and Old Chatham Road RV Campground.
To the sparkling sands of her diamond deserts…
Sedona, Arizona is located in the Upper Sonoran Desert in northern Arizona and is known for its red rock formations. While there is no doubt that these rock formations, which include the often photographed Cathedral Rock and Bell Rock, offer a stunning backdrop for a desert vacation, but they may well provide spiritual benefits to its visitors.
Many people believe that these rock formations contain a concentration of vortexes, which release psychic energy from the earth. Native Americans believed in the spiritual powers of these vortexes and considered the land sacred. Both the aforementioned Cathedral Rock and Bell Rock are in fact vortex areas. It is believed that the energy from the vortexes magnifies everything you're feeling – so if you are happy that happiness will be magnified and conversely, if you are negative, the same would apply. Sedona Red Rock Tours (sedonaredrocktours.com) offers a specific vortex tour.  You can also hike and bike the area on your own.
Nearest Encore/Thousand Trails Resort: Verde Valley RV & Camping Resort, Cottonwood, AZ.
The Mojave Desert not only encompasses California's Death Valley, but also Nevada's Las Vegas Valley and offers a much different landscape then what a typical tourist will see when the visit the area's famed "Strip."  Red Rock Canyon, which is just about 20 miles from the bright lights of Sin City, is Nevada's first designation National Conservation Area. The area encompasses 195,819 acres of the Mojave Desert with 600 species of plants and an abundance of wildlife including wild burros, rabbit and desert bighorn sheep. The Conservation Area is also a protected habitat for the desert tortoise, one of whom, Mojave Max, serves as the mascot for the area's conservation programs and is included in many of the educational events.
The area has great hiking trails and for those less athletic, there is a 13-mile Scenic Drive.
Nearest Encore/Thousand Trails Resort: Las Vegas RV Resort, Las Vegas, NV.