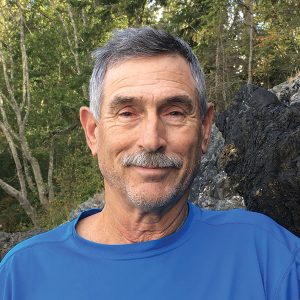 TrailBlazer reader, Andy Mellema has a 2002 Custom Coach Legacy fifth wheel. Andy wrote in awhile back with his dilemma; the toilet down tube that drops into the shallow end of the holding tank was causing a problem with build up of solids all the way to the top of the tank. I suggested that Andy should remove the original 3-inch ABS pipe from the toilet running into the shallow end of the black tank where the solids were building up, be routed to the deep end of the holding tank where the liquid settles and that did the trick…we all love when a plan comes together! In addition, Andy installed a tank washer where the down pipe was removed that did not exist before. Fortunately, his storage compartment was large enough to gain access to the black tank through the floor.
Andy wrote in: "thank you so much for the heads up on the Dometic refrigerator recall. It was definitely under recall and needed attention" and he learned some of these units caught on fire burning the entire coach to the ground. I'm very happy to have helped avoid any danger.  Note to our readers: PLEASE be sure to go to Dometic's web site and check for re-calls if you own an Dometic OR Norcold refrigerator. You just can't be to careful.
Caution: Please do not run your refrigerator on gas if you suspect your unit may be under re-call.
Q- Hi Bill, my dealer is telling me it is cheaper to install a king pin extension instead of a sliding hitch for my short bed truck. I read a little bit this on the Internet and I'm not sure that an extension is safe. What are your thoughts on this and automatic sliding fifth wheel hitches?
Thanks, Kevin
A- A King pin extension may be cheaper than a sliding hitch, however king pin extensions as well as gooseneck adapters can cause undue stress on the king pin, pin box and the frame. If your 5th wheel were under warranty, most likely this addition would void the warranty. Automatic sliding fifth wheel hitches work really well but they take up about 70% of the bed of your truck. This can be critical on a short bed truck as there is not a lot of extra space to begin with. My suggestion would be to put in a standard fifth wheel hitch and a Reese Sidewinder pin box on your trailer. The Sidewinder is specifically designed not to change the stress points on your pin box and your frame as well as allow you to make a turn at least a 90° or better. Check out the Reese Sidewinder demo on YouTube. I wouldn't be without mine!
Q- Bill, I've never had a blowout on any of the trailers that I've ever owned until this last summer. I keep up with air pressure as well as tire inspection before every trip and the tires were only four years old. I'm pretty sure that the trailer is not overweight as we only use it for short trips and do not have it loaded heavily. My question is what gives with the tires and what brand tires do you recommend?
Cheers, Thomas
A- There is a lot of variables that can add up to tire failure. Anywhere from a defective tire, debris in the road that you may have not seen, or it is possible that the tires just are low quality and prone to flats. One of the drawbacks to having a flat tire on a trailer, you don't always notice it until the tire has completely come apart making it impossible to determine the cause. When purchasing new tires be sure that the tires are a ST, which stands for a "special trailer" and are designed to withstand the rigors of towing and sitting for long periods in storage. I don't recommend light truck (LT) tires as belts can separate from undo sidewall stress that is generated from tandem axles. Another thing to keep in mind, ST tires are only rated for 65 mph. My top recommendations for a trailer tires are the Goodyear G614 and the Maxxis Special trailer tires. Regardless of wear, tire on all RV's need to be replaced every 7 years from last number listed on the DOT date on the outside tire wall.
Remember tires are very susceptible the hot pavement. Tire pressures change from cold to hot ambient temperatures, as much as 5 to 8 psi.
Q- Hi Bill, I have a 2002 class A motorhome. Driving this last weekend, the alarm for the "leveling jacks down" kept sounding off every so often. I pulled over and checked and all the jacks were in the up position. Is there some kind of a switch or a device that tells the control panel when the jacks are up? What type of fluid do you recommend for this system?
Eric
A- I'll bet that one or more of your jacks are leaking fluid. If enough of the fluid leaks out the fluid level in the hydraulic reservoir drops low enough to set off the alarm. Take a look at your jacks and see if any fluid has been leaking past the seals down the hydraulic ram on to the jack pads. If the leak is minor you can simply add some automatic transmission fluid and get by for a while, any type of ATF will do the job. When the problem gets worse you may want to look into replacing the jack, or having it rebuilt. Most companies offer new jacks or remanufactured jacks that carry the same warranty.
RV Bill's Tips Safety FIRST! Don't underestimate the "pre departure inspection". Slowly walk around your rig and check tires for cracks, air pressure or uneven wear and age of the tires, lights, trailer hitch or dingy hook-up. Double check that windows/ baggage doors are securely shut and that the grab handles and stairs leading into your RV are tucked away. Glance under the rig and look for anything out of place or leaking. A little preparation now will prevent a lot of time later!