Whether you spend life on the road for pleasure or work, it's nice to have the comforts of home as you travel the highways and byways. TRAILBLAZER checks in with folks who spend a fair amount of time on the road to see just what makes their home away from home.
This month, we chatted with Annie Wolaver Dupre, the ethereal lead violinist and vocalist of the Annie Moses Band.
Named for their great grandmother, the Annie Moses Band formed in 2002 with three Julliard-trained children—ages 17, 15, and 13—of pianist/composer Bill Wolaver and songwriter/singer Robin Wolaver. Today, the Annie Moses Band consists of all six classically-trained Wolaver children, as well as their Dad on the piano. Now ranging in age from 18 to 32, the genre bending crossover ensemble is known for their accomplished string playing, eclectic vocals, and their distinct arrangements.Led by violinist and vocalist, Annie Wolaver Dupre, the other members of the band include Alex on viola, Benjamin on cello, Camille on harp, Gretchen on violin and mandolin, and Jeremiah on guitar, as well as their father on piano and a rhythm section. Their mother, Robin, used to travel with them as a vocalist, but now spends most of her time as a speaker and author.
Combining their classical roots with Americana, progressive folk, and jazz influences, the Annie Moses Band has twelve albums to their credit, including the 2015-released American Rhapsody, five live DVDs, and they perform more than 80 shows per year—including Carnegie Hall and the Grand Ole Opry House. Plus, in between all of that, they manage to host a two-week Fine Arts Summer Academy as part of their Annie Moses Foundation, which supports the artistic aspirations of young people all over the United States and beyond.
We caught up with Annie at home during a break in their travel schedule.
What's it like to travel with your six siblings?
I think your average person has a difficult time imagining what that would look like. For us, it's very natural. We've been doing it such a long time, we spend about 200 days out of the year on the road, and we love it. Life on the road has inherent challenges. But, at the same time, there is spontaneity, flexibility, and the beauty of the things you get to see and the people you get to meet.
I'm married with two children. My brother Alex is married and his wife sings with us. They have two children. And then my sister Camille is married. The spouses and children travel with us. We've got four children four and younger that are traveling on the road with us right now.
Do you always travel in your bus?
Not always. It depends on the date and how far we're going. When we have night-after-night shows, we really need what the RV life provides.
What kind of bus do you have?
We're renting one right now. We had a Bluebird Wanderlodge bus that we used to own. But then we started going the rental route. Normally it's like the entertainer type of bus, like a Prevost Blackhawk.
What's your favorite thing about staying on your bus versus a hotel room?
The great thing about the bus is the privacy that it lends and the flexibility that it gives you. For the touring performer, the bus is essential for keeping up with the schedule. On a personal level, it provides privacy. It kind of becomes your sanctuary. Especially now that we are traveling with children.
What are some of your favorite things onboard?
I know it sounds silly, but the table. When you are driving in a vehicle, being able to interact with your children or do school work or reading or get work done at the table. It's just so inhibited driving in a car. It becomes your mini home. It means that I can be more interactive with my family and be more effective in my work. I also love the back lounge area. We'll get together to talk, play games, watch movies, and just have good hang-out time.
Do you listen to music on the road?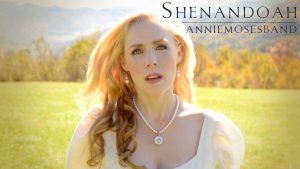 We do listen to music. We have to get over the initial argument of what we're going to listen to. I'm a big fan of singer-songwriters. We listen to a lot to older artists…Stevie Wonder, Paul Simon, James Taylor, Carole King. My youngest brother, Jeremiah, is always introducing us to newer artists.
We understand you are quite the epicurean. Do you cook onboard?
Yes, that's true. We are lovers of food. We do some cooking. We're probably more drink and snack people. My brothers are coffee snobs to the depths of their being. So the bus has turned into its own barista cafe. There's a lot of coffee grinding and all sorts of little boutique coffee things. We have 12-16 people on the bus at any time. So it's hard to cook for that many people on a bus.
Where do you like to eat on the road?
Being on the road allows you to eat at places that you normally wouldn't otherwise and have great food. We love finding the local place that's got the unique thing that you'd never get to eat. We love the Hershey Pantry in Hershey, Pennsylvania. It's a small, amazing café that we'll drive two hours out of the way to eat there. We stumbled upon a place called The Glass Onion in [Scranton] Pennsylvania. You find cool spots like that that you would never come across. We were in Winslow, Arizona and we asked some guy where we could get good Mexican food. He said you need to go to Roberto's Tacos. So we pulled over at Roberto's Tacos and it was an old Wendy's that had been bought by a guy, I guess named Roberto. It had been redone and it was the most amazing tacos we've ever eaten. The kid's favorite place to stop is still the Cracker Barrel.
What are a few favorite destinations?
On the west coast, Monterey, California. It's a beautiful spot. Montana and Southern Wyoming. Those lands are so beautiful and so open. I love Asheville, North Carolina. It's still one of my favorite places to go. Seeing the beauty of the Blue Ridge Mountains there. And what a fun town. The Biltmore is such a cool place and there are so many great artisans. As far as beauty goes, there are very few spots in the east of America that can compare with the west.
You filmed most of the music videos for American Rhapsody in the west. What was that trip like?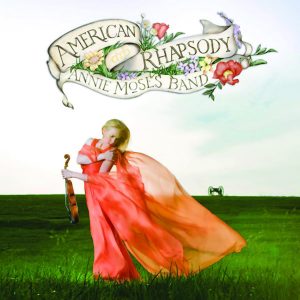 It was unbelievable. We filmed a couple of videos in Nebraska. Then we filmed a few in Colorado, at a place called Colorado Cattle Company, which was really cool. It was the heart of cowboy country so it had that open and desolate feel and a little bit brushy with lots of horses. Then we had one day in the Grand Tetons and then we were in Washington state for 10 to 12 days. We were mostly on the coast near the Olympic National Forest. It was so beautiful—I've never seen forests like that.
Do you ever go camping as a kid? How about camping as a vacation with your family? 
I did go camping quite a bit as a child. We tent camped a lot in Great Smoky Mountain National Park since that was so close to Nashville. We also went along the Ocoee river near Chattanooga. That was really cool because there was whitewater rafting there. One of my favorite camping experiences was when we were first starting the Annie Moses Band. When you are first starting out, you have to take every gig that comes along. We had a few gigs in California with a few days in between. So we decided to camp on the beach in between. That was so much fun. My mother was a great campfire cook. She would make homemade ice cream. I remember once, she made Brioche French toast over the campfire and we had leftover ice cream on our French toast.
We haven't gone camping as a family yet. My kids are 2 and 4 and are still a little young to get the full effect of that.
After the release of American Rhapsody last fall, and your North American tour through this summer, what's next for the Annie Moses Band?
This past February, we released a new CD called The Art of the Love Song, along with a PBS special filmed at the Grand Ole Opry House last year that began airing this past March. So we'll go on tour for that this fall. 2015 was our first foray in international touring. So we look forward to coming back to Europe in 2016 and really building on our fan base beyond the states. Then we'll start working on our next album. One of things that's really important to us as a mission as a family is our non-profit Annie Moses Foundation and our flagship event, the Fine Arts Summer Academy.
We work with young people for two weeks at Lipscomb University in Nashville, Tennessee and our gala performance is held at the Grand Ole Opry House. For us, it's the place where the rubber meets the road in the mission we have to inspire and help raise up a new generation of highly skilled artists. The arts are so influential in our land and we want to see to it that the next generation of young people who come up in the arts are people that have great heart and who are highly skilled that they can go into any field of the arts with great authority. It's a place where our passion really finds the ground. So we'll also be planning all of that.