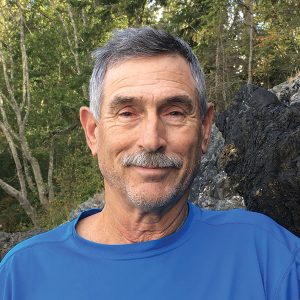 Q- RV Bill, I need your help. I know you are a full timer and Master RV Technician. I see so many different water hose sets ups that I must know; Do I really need a water pressure regulator and why? Can't I just leave the water trickling? If so, which one actually works and where do I buy it? Thanks!
Dan
A- Hi Dan, Yes, everyone should have a water pressure regulator. Unless you carry a pressure gauge with you, how would you know how high the water pressure is? It's a myth that by opening the water spigot slightly suffices to keep pressure from building up in the line. In addition, it wastes water. 50 PSI is the max pressure for most RVs. Go to a building supply and purchase a small home regulator and the fittings for the faucet. They come set to 50 PSI. The advantage over small inline regulators is the volume of water giving you more pressure at 50 PSI. And in a RV, this advantage is a luxury!
Q- Hi Bill, When I was wandering around the Sunriver/Bend Thousand Trails Campground, I noticed that you had an Auto Flex Air Ride suspension on your 2011 F350 Dually truck. We are purchasing a new Grand Design toy hauler with a king pin weight of approximately 3100 pounds. I'm afraid my 2015 F350 Dually will not be able to support that much pin weight without sagging badly. Can you tell me about your Air Ride suspension and will it help my situation?
Thank you for your help. My Wife, Jen, and 2 kids are Full Timers and Loving It!  Zach
A- Zach, The Auto Flex Suspension is made in Canada, it will absolutely hold up your 3100 pound pin weight. The pin weight on our carriage cameo is approximately 3800 pounds. The Auto Flex has no problem keeping the fifth wheel level. In fact, when the fifth wheel pin box is set on to the hitch the truck only drops about an eighth of an inch. It has an onboard compressor, air tank, and a self-leveling system. This self-leveling system will add air when the pin weight is set on the hitch and let the air out when the weight is lifted, I have not found any other sir ride system on the market that is better. Another issue that it solved on my truck was an issue call "axle wrap". That is when the axle tries to roll forward during acceleration while pulling heavy loads and feels like the truck is shuddering. As a bonus, the on board air tank allows you to be able to air up your tires rather than looking for an air station somewhere in town. I highly recommend this product and suggest you head to the super guys at Henderson Line-Up in Grants Pass, OR for the installation of this impressive system.
Q- Hi Bill, I noticed that my rubber roof looks somewhat like a cross between a Dalmatian dog and Alligator skin on my 2002 hitchhiker Discover America fifth wheel. The black layer under the white surface is showing through and several locations. Someone told me that I could go to Home Depot and get some material called "Snow Coating". I thought maybe I better check with the expert before I made a serious mistake and had to clean off 5 gallons of goop. What do you recommend?
Peace and Love,  Bob
A- Bob, I'm glad that you did check with me before you made a serious mess. Rubber roof material is susceptible to petroleum products. It can literally cause the rubber roof material to lift away from the Luan panel wood underlayment. Most likely, a company called Dicor makes your roofing material. Dicor also make a rubber roof re-new kit that consists of a cleaner, primer and a coating made specifically for rubber roof material. As always, the key to success is preparation. Make sure that you hang plastic all away around the roofline to prevent the cleaner and the material from getting on the side of your coach. If your rubber roof material is particularly stained or may have contaminants such as greaser oil clean those spots with the degreaser first. You will only need 1 quart of the cleaner primer and 3 to 4 gallons of the coating. Be sure to give it enough of a coating so that it will last for many years to come.
Q- Hi, Bill, I look forward to reading your column in the Trailblazer as it is one of my favorite parts of the magazine. I finally have a question for you! My carbon monoxide detector goes off at various times and there is no rhyme or reason why. It's especially irritating in the middle of the night. I don't believe that we have any kind of carbon dioxide in the coach because the furnace, refrigerator or any other gas appliances are off when the detector sounds off. I checked to see if it had a battery, which it does not. My motorhome is a 2002 Winnebago, any suggestions?
Thanks, Tim and Wanda
A- Great question! Both carbon monoxide detectors and propane detectors do you wear out with age. Your detectors are hard-wired directly into the 12 Volt system is that has been RVIA code for many years. I usually recommend that my customers replace both the carbon monoxide and the LP leak detector every 5 to 7 years for safety. I bet that you will find if you replace both of them, your problems will be solved and you will no longer be receiving such annoying wake up calls. Granted, the replacements are not cheap but your motorhome and your life is worth it.
Q- The tires on my 2015 Grand Design fifth wheel are starting to wear un-even on the front axle. I checked to see if this was under warranty and of course Grand design stated that alignment is not covered by warranty due to road hazard and issues with drivability. I don't believe that I've hit anything to cause the axles to go out of alignment.
Any suggestions?  John
A- John, Manufacturers of motorhomes and trailers never cover alignment under warranty, this is also true of automobiles as well. One of the things that I've noticed over the years when watching people tow their trailers when driving into a service station, the tow vehicle makes it through the opening of the driveway but the trailer does not and contacts the curb. Once the tow vehicle has cleared the curb, I've noticed quite a bit of acceleration causing 10 or 12,000 pounds of RV to hit the curb at a higher rate of speed. Frankly, with that much weight it can actually cause the axle to bend out of alignment. While staying in campgrounds I've noticed it people clear speed bumps slowly with their vehicle and then accelerate not knowing that the sharp edged speed bump can cause alignment problems when the front axle contacts at a higher rate of speed than the tow vehicle. Have the axles aligned and be very, very careful when going over curbs or speed bumps. I think you would notice a difference in the long run. Be safe out there and thanks for writing in.