Who wants to slave over a hot camp stove when there's so much more to do when you're spending time in the great outdoors? Definitely not us, and we're pretty sure you don't either. Here are three simple camp recipes to keep the heat out of the camp kitchen.
Overnight Oats (Serves 4)
(recipe from adventurebites.com)
Ingredients:
1 cup old-fashioned oats
¾ cup whole-milk Greek yogurt
½ cup canned peaches, drained
1 teaspoon cinnamon
1 teaspoon chia seeds
1 teaspoon honey
1/4 to ½ cup of liquid of choice – almond milk, milk, coconut water
Instructions:
Combine all ingredients. Divide into 4 small airtight containers (mason jars work well) and store in cooler or refrigerator overnight. Enjoy in the morning! (Note: these can be stored for several days in a cooler or refrigerator).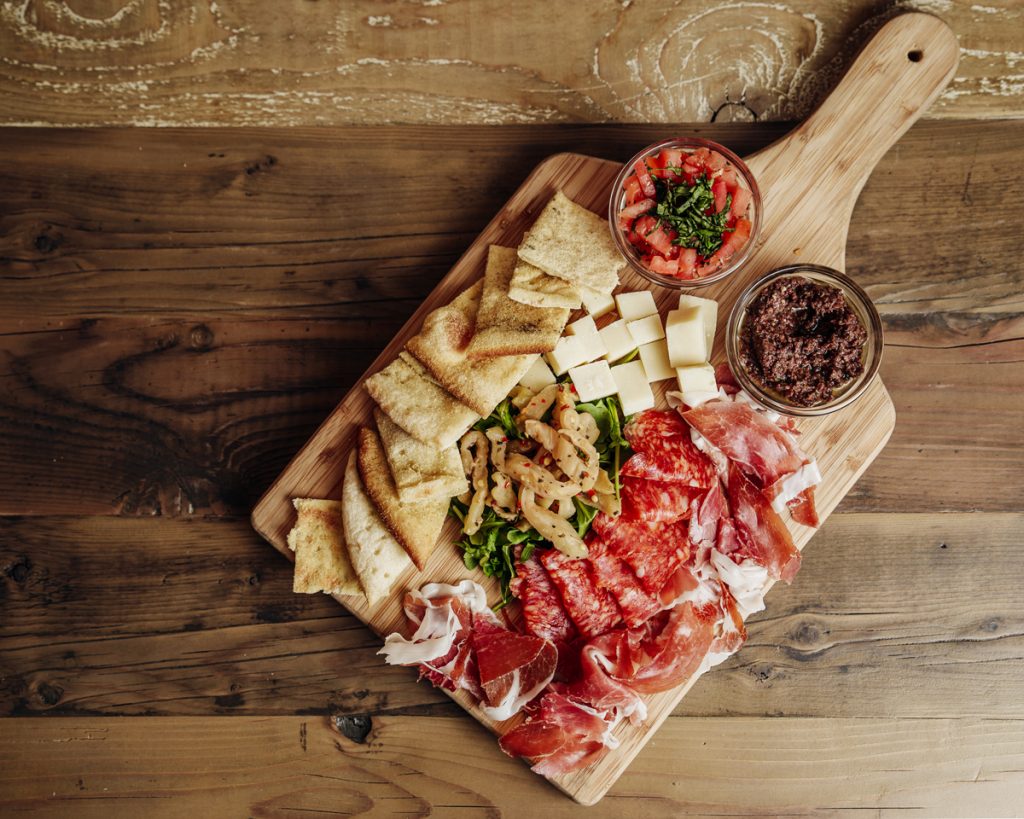 Camp-side Charcuterie Board
The best thing about a charcuterie board – other than no cooking involved – is that the ingredients can be anything you want. Here are a few ideas:
Sliced smoked meats such as salami, pepperoni, summer sausage, or soppressata
Cheeses (both hard and soft) such as manchego, brie or goat, aged cheddar or provolone
Crackers and Bread – your choice!
Little bites such as small green and black olives, or pitted kalamata olives; nuts like cashews or almonds; and dried fruits such as cranberries, apricots, or dates. For sweets, toss in some mini chocolate chips.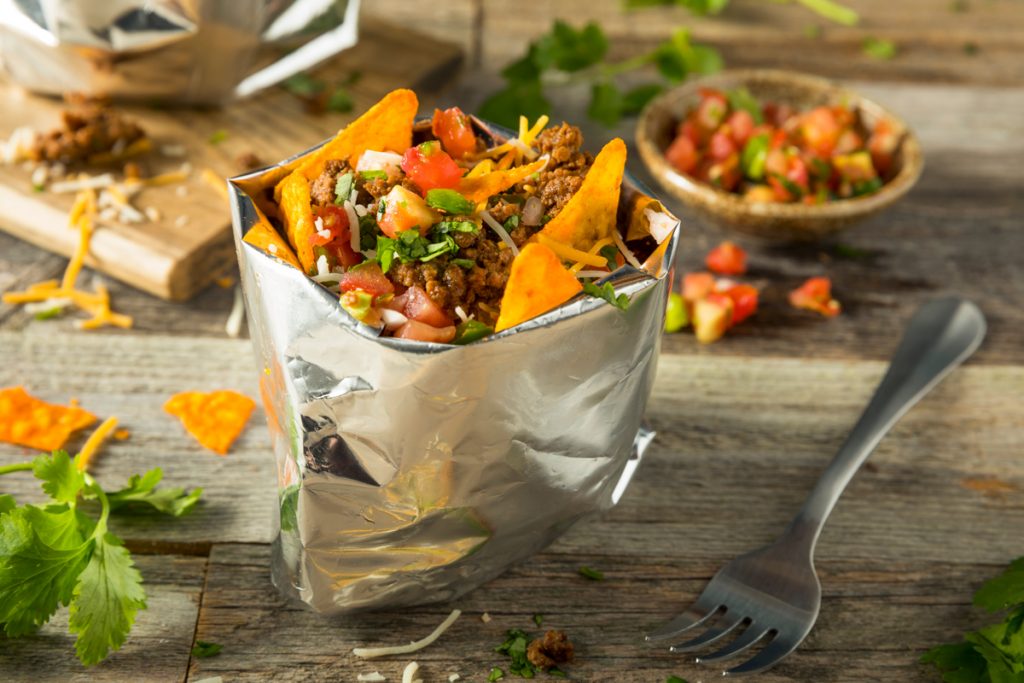 Walking Tacos
Pre-cook the meat and heat up in the RV microwave or over the fire (ok, a bit of cooking involved) and enjoy these quick yet delicious south of the border treats.
Ingredients:
Pre-made taco meat to serve 6 (can be ground beef or turkey, or black beans if going veggie)
2-3 avocados, sliced
16 ounces sour cream
Shredded lettuce
Shredded cheddar or Mexican-blend cheese
Six single-serve bags of corn chips (ex. Fritos, Doritos)
Instructions:
Cut the tops off the corn chip bags. Spoon in taco meat, then sour cream. Top with lettuce, cheese, and sliced avocado. Enjoy!
More Camping Recipes: