The Pacific Northwest has much to offer in terms of stunning geography, outdoor activities, cool temperatures and a robust wine culture. But the cities of Seattle and Portland could be the crowning jewels. Only 175 miles apart, they certainly have a lot in common. They also have many things that give each their own unique vibe and flavor.
by Lynn and Cele Seldon
CITY TOURS
There's no better way to get introduced to a place and its people than through a city tour.
Seattle
Seattle Free Walking Tours
seattlefreewalkingtours.org
Modeling itself after the free tours of Europe, Seattle Free Walking Tours' flagship "Seattle 101" tour gives a unique look into the Emerald City, with stops and history for many of Seattle's most popular downtown attractions. From Pioneer Square to the waterfront, and all the key landmarks in between, participants become experts and then 'pay what they feel' for the tour. For a look into Seattle's dark side, check out Bill Speidel's Underground Tour or Beneath the Streets.
Portland
Portland Walking Tours
portlandwalkingtours.com
Offering all kinds of ways to explore Portland, Portland Walking Tours has something for everyone, from the award-winning "Best of Portland" that explores Portland's history, parks, bridges, artwork, fountains and more, to the behind-the-scenes "Who is Portland"tour that meets the makers and artisans of the city. They also offer underground, bizarre, food, and beverage tours. For a two-wheeler option, check out Pedal Bike Tours.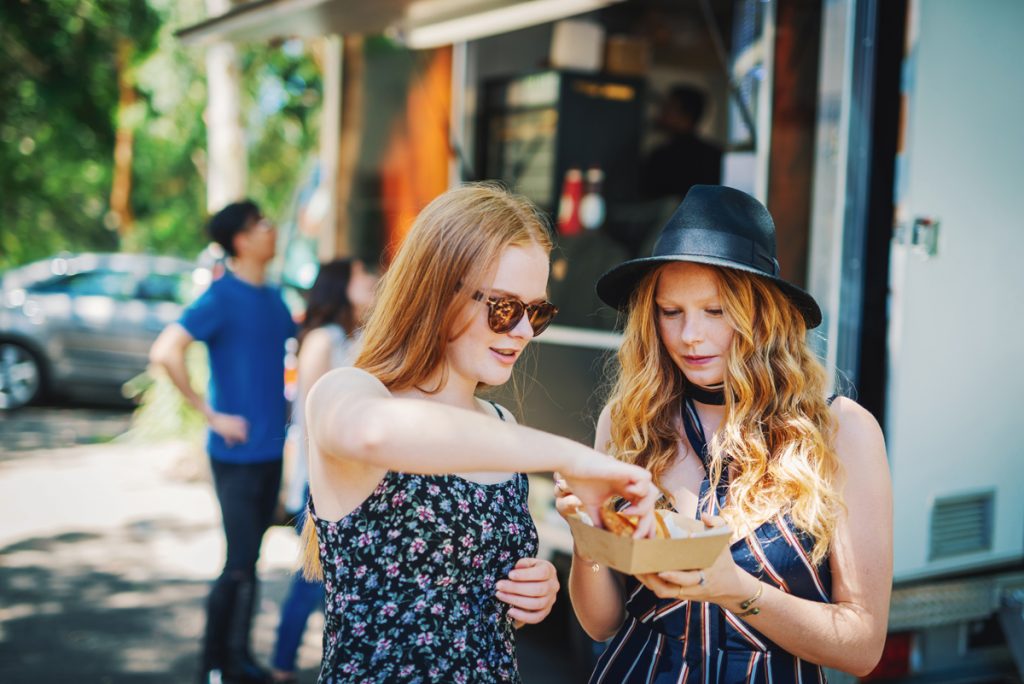 FOOD TRUCKS AND CARTS
Food trucks, carts and pods have become a fixture on the Pacific Northwest dining scene morning, noon and night
Seattle
seattlefoodtruck.com
Seattle has a robust food truck scene all over town. The best way to explore the options is to check out SeattleFoodTruck.com, where you can search by neighborhood, date, cuisine or food truck name. Two of the more popular trucks are the New Orleans soul food truck, Where Ya At Matt, and the Texas-style BBQ, Matt's BBQ. Other options include Hawaiian poke bowls, overstuffed sandwiches, Korean bowls, burgers, Indian specialties, Mexican tacos and more.
Portland
Portland Mercado
portlandmercado.org
Part market, part food truck pod, Portland Mercado is all about the diverse flavors of Latin America, with nine food carts and six indoor businesses. Whether it's Puerto Rican mofongo at El Coquí, Oaxacan mole plates and tacos at Tierra del Sol, ropa vieja at Que Bola?, Cuban cuisine or Venezuelan arepas at La Arepa, Latin America flavors are on the menu. Honorable mentions go to the dozens of other food cart pods found throughout the city, which can be found at foodcartsportland.com.
MUSEUMS
Museums have a way of allowing visitors to explore whatever floats their boat. And they are a great way to get out of the rain.
Seattle
Chihuly Garden and Glass
chihulygardenandglass.com
Part museum, part garden, Chihuly Garden and Glass is a magical look at the unique perspective of world-renowned local glass artist extraordinaire, Dale Chihuly. Featuring colorful and intricate sculptures in a dramatic indoor setting, glass-enclosed atrium and a whimsical glass garden in the shadow of Seattle's Space Needle, there are hosted tours, an audio tour, a café and a colorful bookstore. Other museum options include: Museum of History & Industry; Museum of Pop Culture; and the Seattle Art Museum.
Portland
Portland Art Museum
portlandartmuseum.org
The oldest museum on the west coast and the seventh oldest in the United States, the Portland Art Museum houses more than 42,000 objects displayed across 112,000 square feet of galleries and is internationally recognized for its permanent collection of Native American art, English silver and graphic arts. Other unique options include the Oregon Historical Society, the Oregon Maritime Museum, the Oregon Jewish Museum and the Portland Chinatown Museum.
GREEN SPACE AND GARDENS
It's easy to get outside with stunning green spaces, gardens and parks in both cities.
Seattle
Olympic Sculpture Park
seattleartmuseum.org
Part of the Seattle Art Museum, Olympic Sculpture Park combines the best of green spaces and an art museum. Featuring a nine-acre terraced park on Seattle's downtown waterfront, the award-winning park features permanent and visiting monumental artworks and sculpture and is one of the best outdoor museums in the country. Another unique option are the active locks, salmon ladder and botanical gardens at Ballard Locks.
Portland
Portland Japanese Garden
japanesegarden.org
Regarded as one of the most authentic Japanese gardens outside of Japan, the Portland Japanese Garden is a crown jewel of Portland. Located in Washington Park, visitors can wander through the five original gardens and explore the new Cultural Crossing Expansion which added LEED-certified buildings and seven new garden spaces. Visitors also shouldn't miss the nearby International Rose Test Garden. Other options include 70 miles of trails in the 5,200-acre Forest Park and Lan Su Chinese Garden.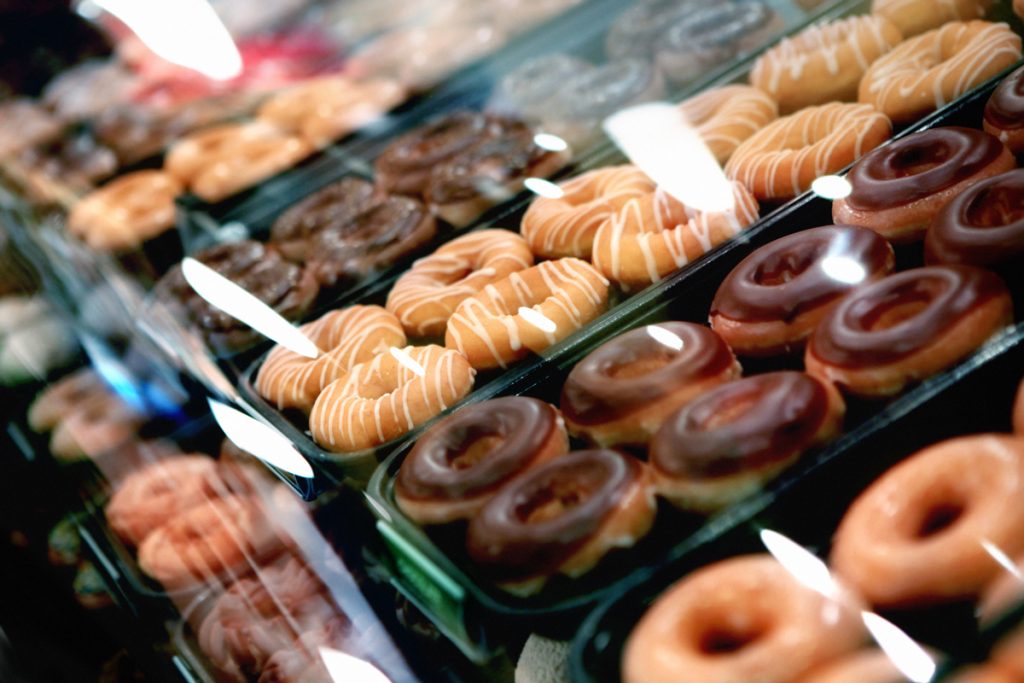 DOUGHNUTS
Who can resist a warm, ooey gooey doughnut? What began as simply glazed circular rings of fried dough have morphed into a cornucopia of shapes and flavors.
Seattle
Top Pot
toppotdoughnuts.com
Serving 40 straightforward flavors since 2002, Top Pot prides themselves on hand-forged doughnuts made the old-fashioned way at 18 locations. Rumor has it that their doughnuts recipe is used to make the doughnuts at more than 7,000 Starbuck locations. Honorable mentions go to Mighty-O Donuts and General Porpoise. For a sampling, don't miss the Doughnut Tour (which has been around for years in Portland as well).
Portland
Voodoo Doughnuts
voodoodoughnut.com
Known by legions of Doughnut lovers as the Mecca, Voodoo Doughnuts offers raised yeast, cake and specialty Doughnuts with unique toppings like bacon, Fruit Loops and Captain Crunch, crushed candy bars, Oreos and even red chili peppers. Those making the Voodoo pilgrimage should be prepared to stand shoulder-to-shoulder with locals and tourists alike. If you can't wait, head over to inventive offerings at Blue Star Donuts, like Blueberry Bourbon Basil and Mexican Hot Chocolate or the bite-sized donut sliders at Pip's Original Doughnuts. For a little bit of all, check out the city's aforementioned Underground Doughnuts Tour.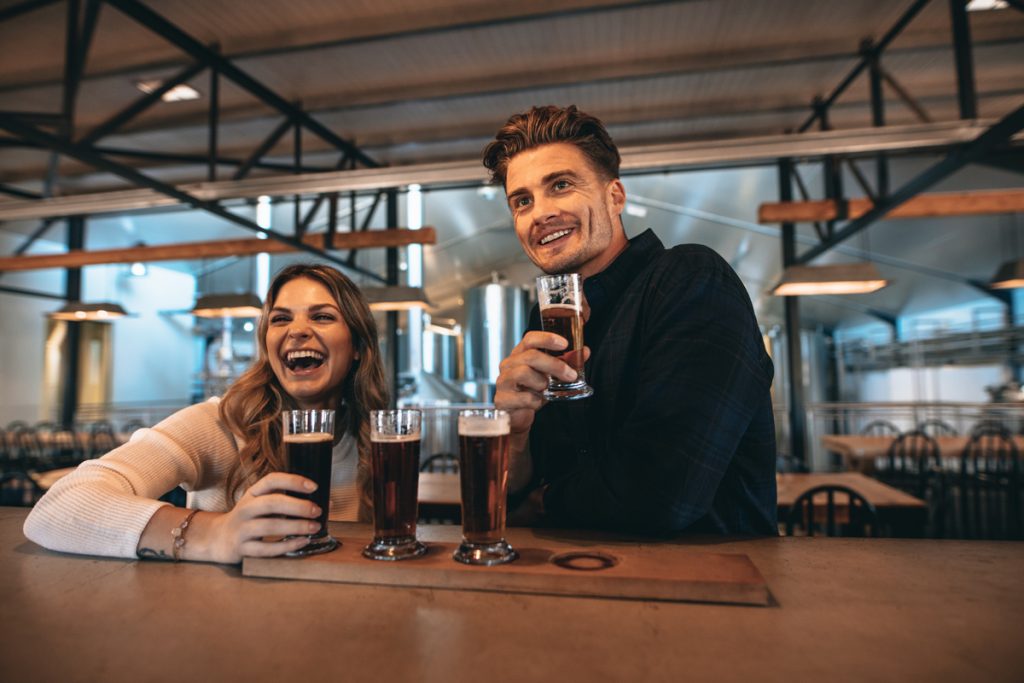 CRAFT BEER
The craft beer culture in the Pacific Northwest is another phenomenon. Or, more accurately, a religion.
Seattle
Reuben's Brews
reubensbrews.com
Considered one of the best brewers in the region, Reuben's Brews offers up a huge selection of not commonly found concoctions (like their Consaca Belgian Blonde with Colombian coffee) on their 24 taps in the taproom. For the freshest beer, they feature 12 taps at their production brewery, The Brewtap at Reuben's Brews. Other places and brews where beer lovers can't go wrong include the IPAs at Cloudburst Brewing, the porters and sours at Stoup Brewing and the cycling culture and beer garden at Peddler Brewing Company.
Portland
Breakside Brewery
breakside.com
Combining innovative brews and creative foods, Breakside Brewery has the perfect balance. Featuring infused and unique sours, pale ales, lagers and more on 12 taps at their Dekum location and 16 taps at their Slabtown location, both also offer a full menu of starters, salads, sandwiches and entrees at their full-service restaurants. Other great craft beer scenes can be found at Hair of the Dog, Gigantic Brewing Company and Bridgeport Brewing.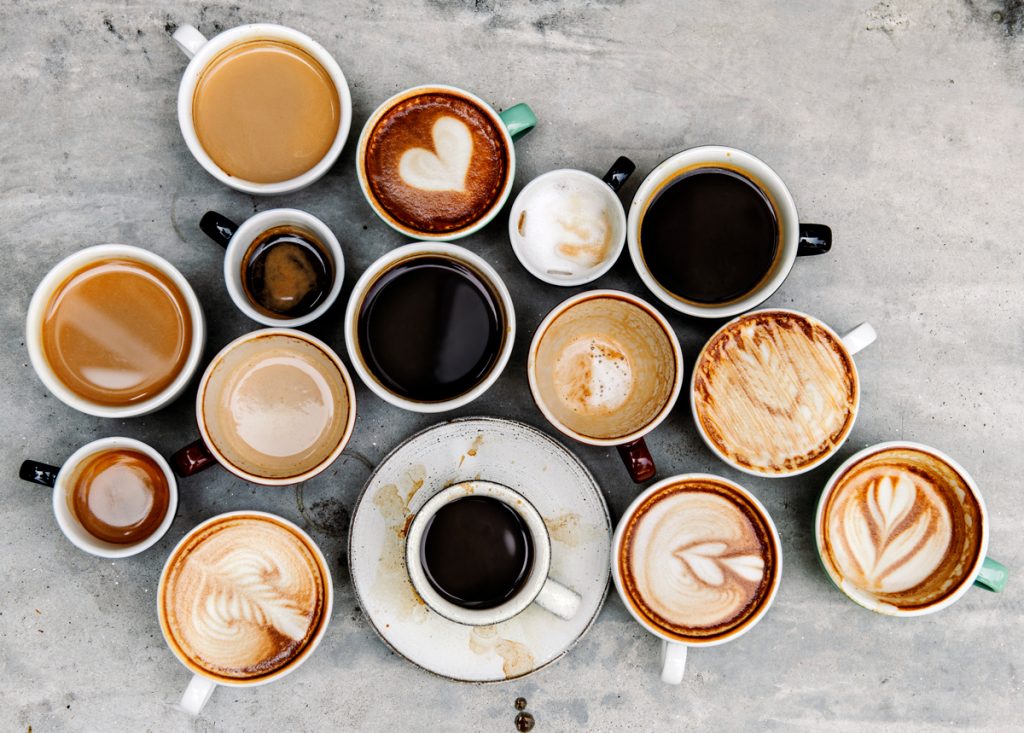 COFFEE CULTURE
Whether drinking, roasting, buying, or brewing, coffee is a ritual from morning until night.
Seattle
Starbucks Reserve Roastery & Tasting Room
starbucksreserve.com
Seattle's caffeine culture kicked into high gear when Starbucks opened their doors here in 1971. Today, with literally thousands of small-batch roasters and coffee shops all over town, Starbucks Reserve Roastery steals the show with its coffee library of the rarest single origin beans on earth in an über-hip cathedral. For more local flavor, one can't go wrong with Lighthouse Roasters, Slate Coffee Roasters and Anchorhead Coffee. For fans of the tea leaf, visitors will want to check out Steepologie.
Portland
Coava Coffee Public Brew Bar & Roastery
coavacoffee.com
What began in a garage in North Portland in 2008 is now home to four locations throughout town, where they roast and serve single origin coffee beans from a half-dozen Central and South American countries. Visitors can watch all the roasting action in the 13,000 square foot warehouse as they sip a handcrafted pour over, cold brew or nitro at the Public Brew Bar. They also feature complimentary public coffee cuppings daily. Other places to get a great cup o' joe include Deadstock Coffee, Sterling Coffee Roasters and Nossa Familia.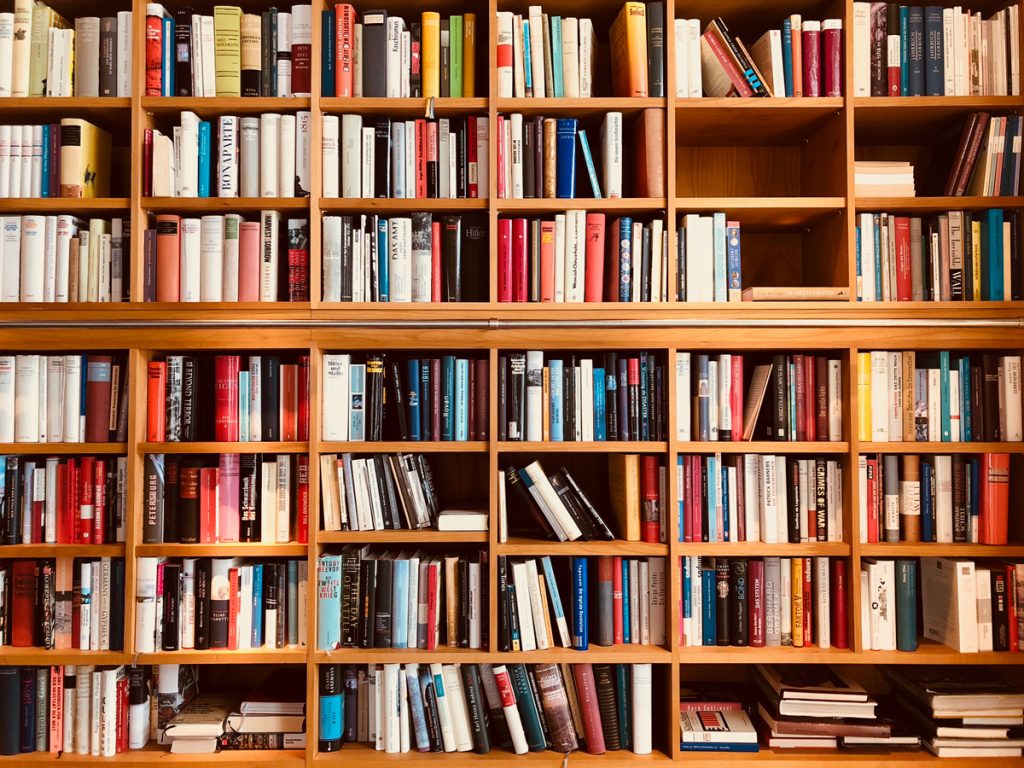 BOOKSTORES
Bookstores speaks to the heart and soul of a community and nowhere is that more apparent than in Seattle and Portland.
Seattle
Elliott Bay Book Company
elliottbaybook.com
Around for more than four decades, Elliott Bay features more than 150,000 titles organized on stunning cedar shelves, a café and a robust schedule of author readings, signings and events throughout the year. Other great options include Ada's Technical Books (don't let the name fool you – they have all kinds of books), Peter Miller Architecture and Design books (go simply to see the stunning design and décor) and Secret Garden Bookshop.
Portland
Powell's City of Books
powells.com
The motherlode of independent bookstores, Powell's carries more than one million new and used books on three floors in a 68,000 square foot city block building – and is worth a visit even if reading isn't your thing. Featuring a lively café and more than 500 author events per year, Powell's has become one of Portland's most popular tourist attractions. For something a bit more whimsical for the kids (and kids at heart), check out Green Bean Books.
EVENTS AND FOOD FESTIVALS
Be sure to check the calendar of events whenever you travel. There is always a ton going on.
Seattle
Taste Washington
tastewashington.org
Taste Washington rolls out the red carpet for foodies and oenophiles, bringing together more than 300 wineries, 70 restaurants and top chefs from around the nation to sip and savor at one of the largest single-region wine and food events in the country to create a great way to take a bite out of Washington. Other events throughout the year include the Seattle International Beerfest, Bumbershoot and Seattle Museum Month.
Portland
Portland Rose Festival
rosefestival.org
For three weeks every May and June, Portland has celebrated its diverse culture and heritage for more than 100 years at the Portland Rose Festival. There are dozens of events, including parades (the Grand Floral Parade is the second largest all-floral parade in the United States after the Tournament of Roses Parade), fairs, races, entertainment, food and more. Other events that showcase the area include the Portland Craft Beer Festival, the Portland Book Festival and the city's food and drink festival, Feast.
FYI: To savor Seattle, head to visitseattle.org. To whet the Portland palate, visittravelportland.com