Beautiful fall colors, bountiful harvests, and scenic drives and hikes are all queued up and waiting for you if you plan to head to the Pacific Northwest this fall. Here are a few fun ideas to make the best of an autumn adventure in the Pacific Northwest.
By Joan Rykal
Do a Fall Color Tour: The foliage in the Pacific Northwest hits peak color change from mid-September to mid-October and there are several ways to see this beautiful display. Both Washington and Oregon have wonderful arboretums where you can stroll along and enjoy the fall foliage. Oregon's Hoyt Arboretum in Portland is about two miles outside of Portland and resides in Washington Park, an urban park that is also home to the zoo and a delightful Japanese Garden that also puts on a color show come fall. Washington's arboretum sits on 230 acres along the shores of Lake Washington. The Washington Park Arboretum has seven different gardens and a variety of ways to view them, from walking paths to guided tram rides.
Aside from the arboretums, there are plenty of other ways to explore the colors of the Pacific Northwest in autumn. The Columbia River Gorge National Scenic Area, also known as the Columbia River Highway, stretches over 80 miles of Oregon forest awash with color. On the Washington side, the colors of the Gorge can be experienced via a drive along Highway 14.
If you'd rather hike than drive, consider these popular trails:
Oregon: The Deschutes River Trail (6.9 miles)
Washington: Mount Washington/Snoqualmie Pass (8.5 miles)
Stomp Some Grapes: Attend the 36th Annual Grapestomping Festival at St. Josef's Winery in Canby, Oregon. As "crush" season begins, the proprietors of the winery have a little fun and choose a lucky group of participants to stomp the grapes in a 1200-gallon oak barrel. If you aren't chosen, there's still lots of fun to be had. The event, scheduled for September 21 and 22, includes live music and homemade sauerkraut and sausage. Visit st.josefswinery.com for more information.
Attend the Hops Festival: The Hood River Hops Festival, scheduled for September 21, is an annual celebration of freshly harvested hops. This is a family-friendly event featuring more than 50 breweries, food vendors, and live music.
Visit the Cranberry Museum: October is harvest time for cranberries and visitors to the Pacific Coast Cranberry Museum during October can see the cranberry crop being harvested. Self-guided walking tours of the cranberry bogs are also available until dusk. And, on October 12-13, the museum will celebrate the harvest with cranberry delicacies and musical entertainment. For information, visit cranberrymuseum.com.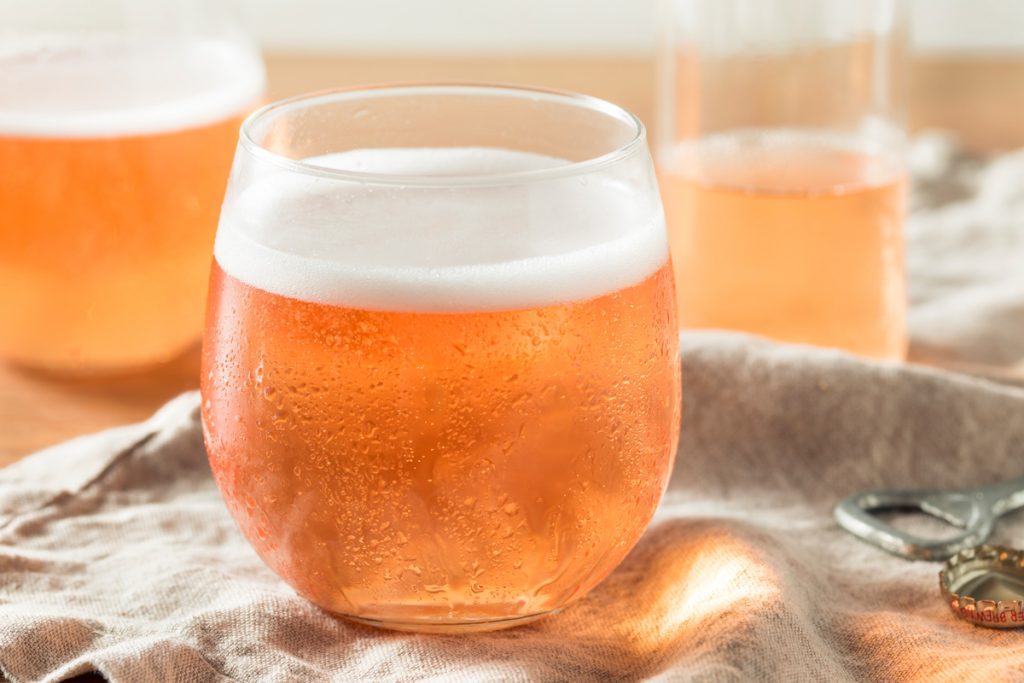 Experience a Cider Festival: In Washington, the 6th Annual Cider Swig in Gig Harbor will be held Saturday, September 28. The event includes dozens of regional ciders available for sipping, live music and the Battle of the Pie contest. There will also be apple launching and an Apple Carnivale with performers, arts and crafts, carnival games and more. For more information, visit nwcider.com. Oregon hosts the Newport Cider Festival on Friday, October 4 and Saturday, October 5. The event includes Pacific Northwest ciders, live music, Oregon craft brews, wine and food trucks.