Virginia's Capital is a Classic That's Better Than Ever
By Cele & Lynn Seldon
As the capital of the Commonwealth of Virginia, Richmond has always been deeply rooted in regional and national history.From Patrick Henry's famous "Give Me Liberty or Give Me Death" speech during the Revolutionary War to serving as the capital of Confederacy during the Civil War and much African-American history—including the first elected African-American governor—Richmond has always had an historical reputation. But, today, that reputation has been revolutionized and Richmond has become known as a modern southeastern metropolitan darling featuring world-class museums and art galleries, top-notch culture, award-winning dining, fabulous festivals, and a homegrown artisan movement to rival its big city nation's capital neighbor to the north.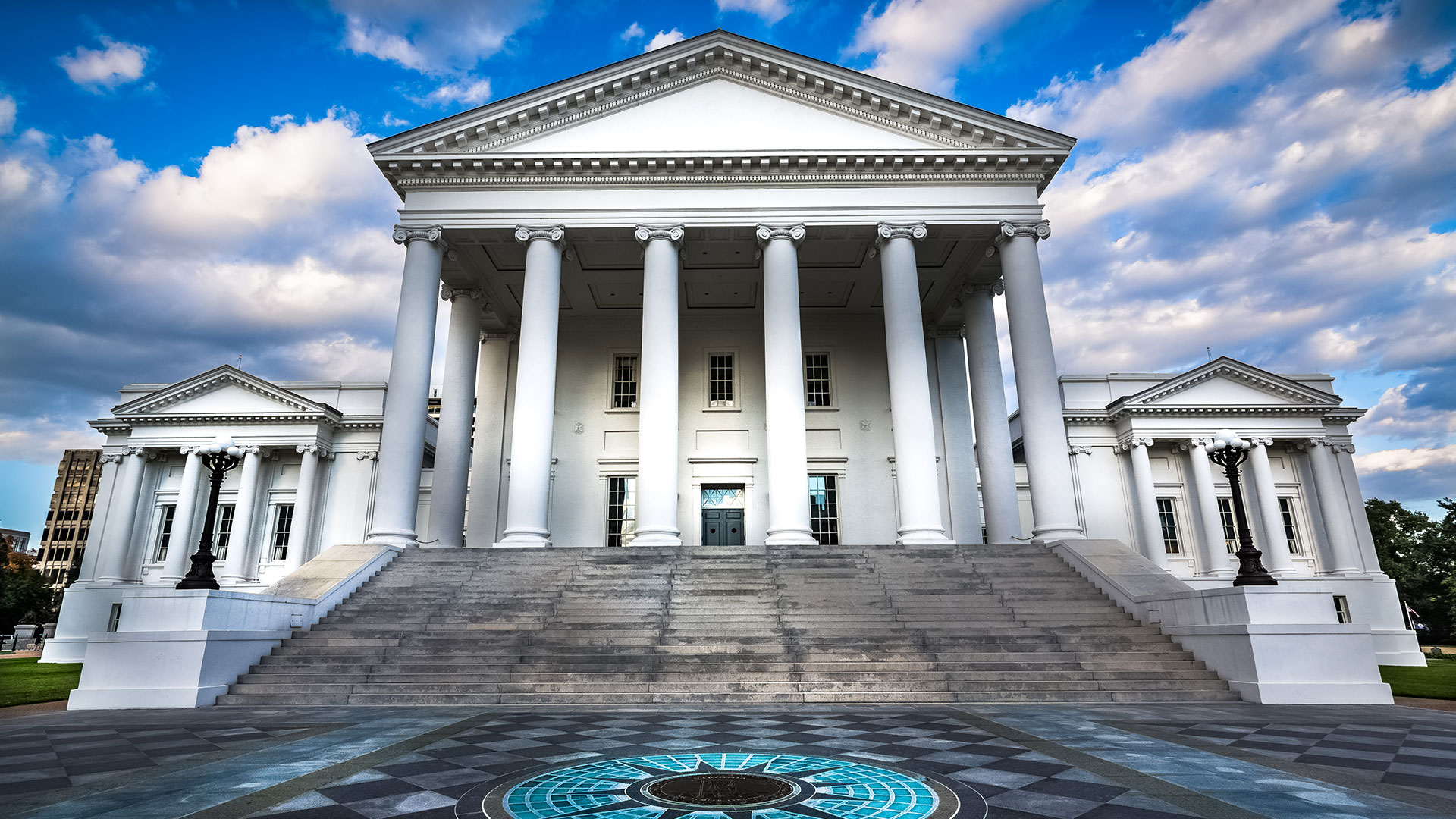 There is no question that any visit to Richmond will include interesting history lessons. And, history abounds throughout the city. Revolutionary War history can be found at St. John's Church—home of Patrick Henry's history-changing speech—in Richmond's historic Church Hill neighborhood on the east side of (and overlooking) downtown. Civil War history is everywhere, including the newly renovated and expanded American Civil War Museum (including tours of the White House of the Confederacy), Richmond National Battlefield Park, the Confederate War Memorial Chapel, Hollywood Cemetery (the final resting place of two U.S. presidents, Confederate States of America President, Jefferson Davis, and 28 Confederate generals), and, of course, a tour of the impressive—and oft-controversial—monuments memorializing Virginia's Confederate veterans along Monument Avenue.
Richmond's African-American roots run deep as well, with the city being home to Maggie Walker, the first African-American woman in the United States to charter a bank—which is still in business today, actor and tap dancer extraordinaire Bill "Bojangles" Robinson, Douglas Wilder, America's first elected African-American governor, and tennis great, Arthur Ashe (he also is memorialized with a statue on Monument Avenue and the city is changing the name of the popular thoroughfare Boulevard to Arthur Ashe Boulevard). The city's African-American heritage and history can be found today at the Maggie L. Walker National Historic Site and Monument, the Richmond Slave Trail (a walking trail that chronicles the history of Richmond's enslaved trade), the Black History Museum and Cultural Center of Virginia, the Richmond African Burial Ground, and, of course, the American Civil War Museum. The historic African-American neighborhood of Jackson Ward, which was once the cultural and economic hub for Richmond's African-American community, is now a National Historic Landmark and home to revitalized architecture, restoration of historic public buildings, and a burgeoning cultural, dining, and entertainment scene.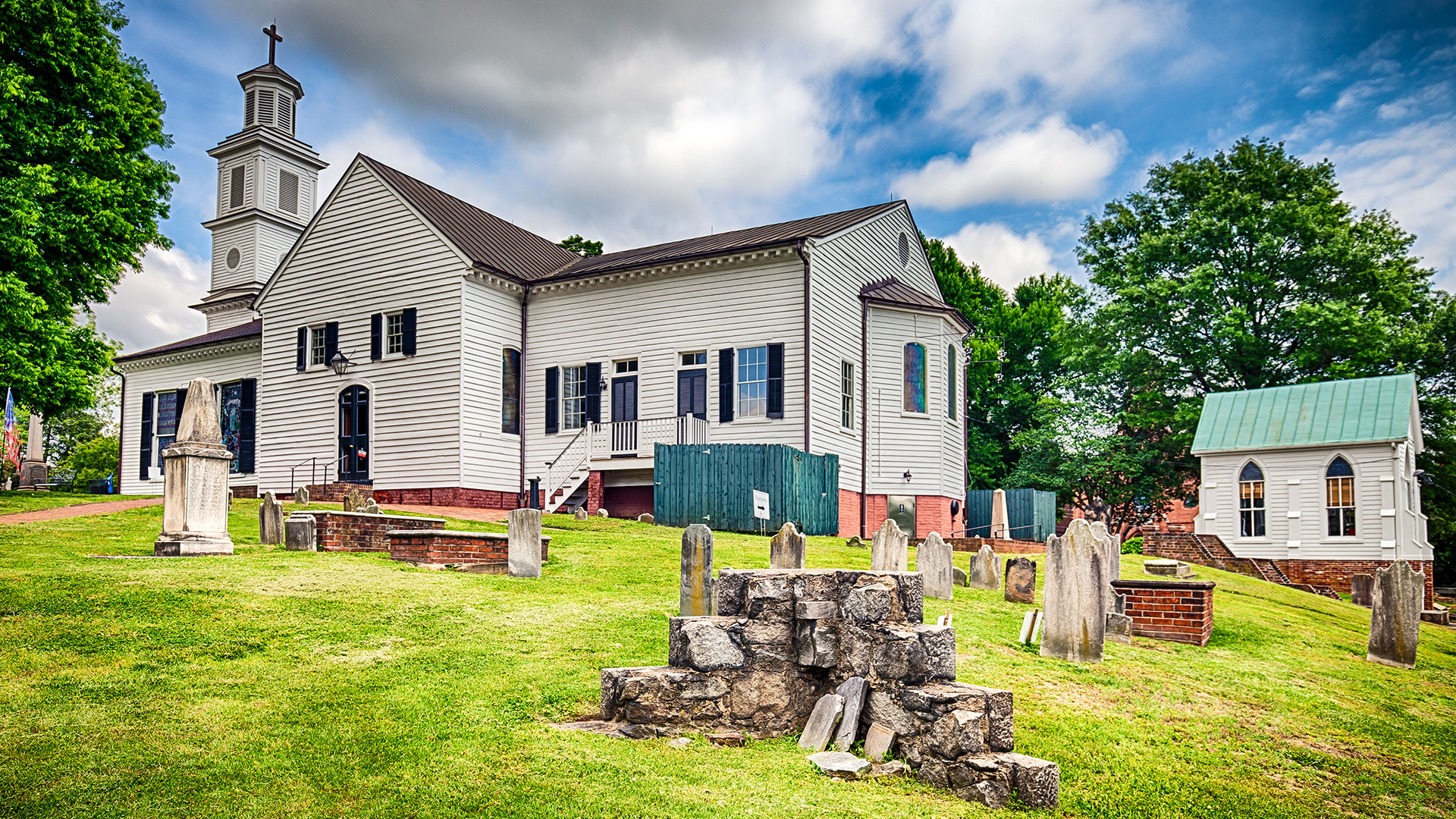 The James River also serves as a Richmond history lesson. The largest river in the state, Richmond is the only city in the country with natural Class III and IV rapids running through the middle of an urban downtown—making it a Mecca for kayaking, rafting, standup paddle boarding, and more. The Riverfront Canal Walk runs along 1.25 miles of the James River and features four centuries of the River City's history on narrated canal cruises. Visitors will also want to walk along the Canal Walk and cross over the footbridge to explore the history and green space of Belle Isle and Brown's Island. Or they can hop on a bike and traverse part of the Virginia Capital Trail which covers more than 50 miles and connects Virginia's past and present from Richmond to Jamestown.
Other history lessons of Richmond and the Old Dominion that can be found in "RVA"—as it is affectionately known—include: the Richmond Railroad Museum; The Valentine (Richmond's history museum); the Virginia Museum of History and Culture; The Library of Virginia; the Virginia Holocaust Museum; The National Donor Memorial (honoring America's organ and tissue donors—Richmond is the home of UNOS, the United Network for Organ Sharing); and many more.
Richmond's cultural arts scene is certainly making history with the arrival of the new Institute of Contemporary Art at Virginia Commonwealth University. Located on the campus of one of the nation's leading schools of arts and design, the ICA is a non-collecting, all-rotating collection of modern art designed to inspire thought and create dialogue. Even its contemporary architecture is a work of art in Richmond's burgeoning Arts District.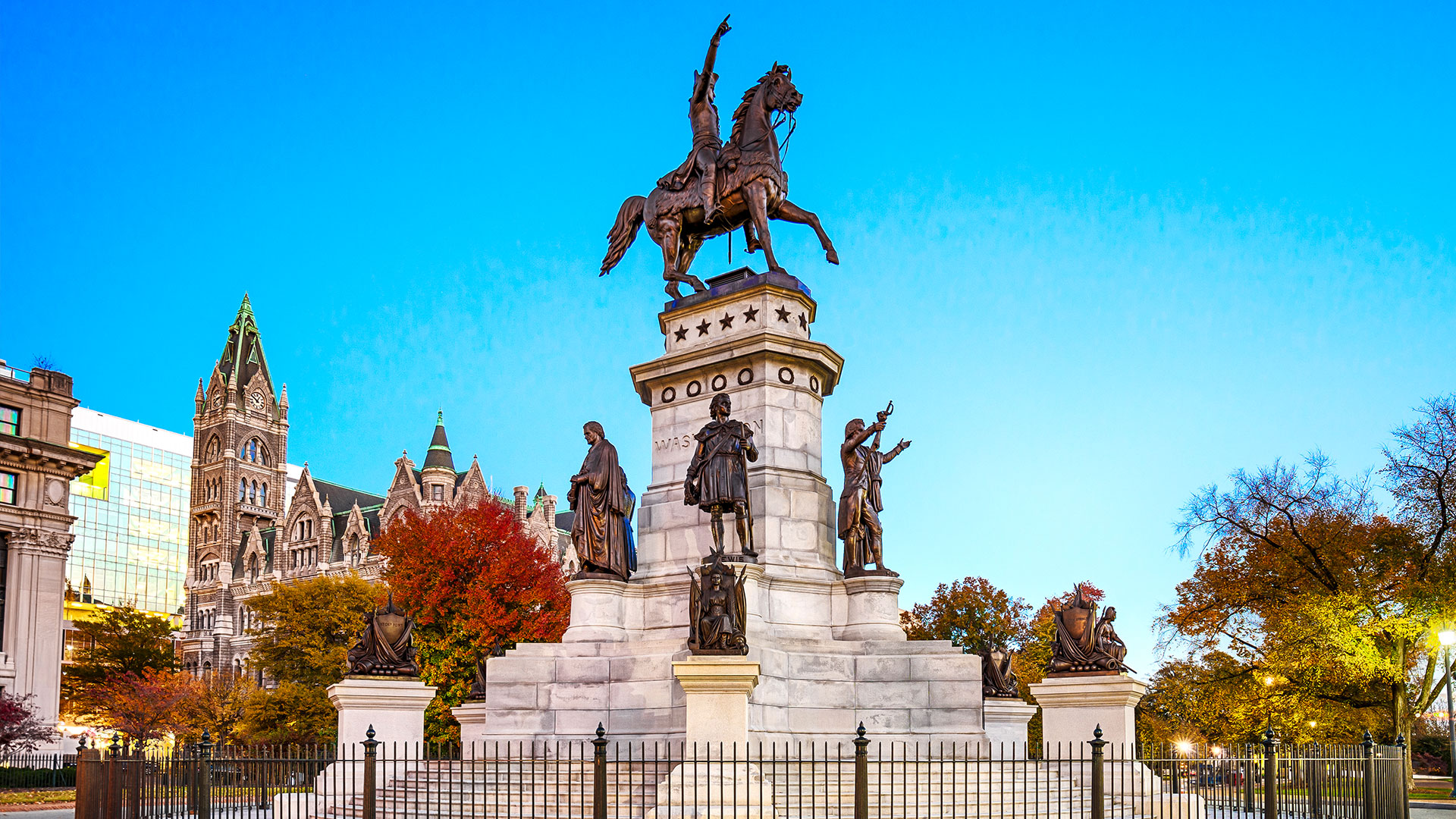 For more traditional art, the Virginia Museum of Fine Arts is one of the largest art museums in North America and houses a permanent collection of more than 35,000 pieces of artwork, including the largest public collection of Fabergé works outside of Russia. For literary arts, the Edgar Allan Poe Museum features manuscripts, first editions, and artifacts belonging to the American poet and writer. And, outdoor arts can be found in the formal gardens, arboretum, and historic house museum at the 100-acre Victorian estate and public park of Maymont, as well as the themed gardens and conservatory at Lewis Ginter Botanical Garden.
Richmond's arts revolution can also be found in the streets all over town on murals painted by local and international artists on more than 100 buildings as part of the Richmond Mural Project. Live performances are also huge hits at the Moorish-inspired and architecturally rich Altria Theater on a corner of Richmond's Monroe Park. It's also easy to catch live music from up-and-coming local and regional musicians at one of a dozen live music venues. Richmond also boasts a year-round festival frenzy including the RVA Street Art Festival (the group behind this event have also transformed many Richmond icons like the Richmond Bus Depot and The Diamond with mural artwork), the Richmond Folk Festival, Fire, Flour & Fork food festival, the Richmond Jazz Festival, and so many more.
Another revolution that's happening in RVA is a craft beverage uprising. From craft beers to a dizzying number of distilleries, a cacophony of cideries, and even a mead maker, Richmond is a rising star on the beverage barometer. One of the city's newest (and arguably, hottest) neighborhoods hosting a vast majority of these breweries and cideries is Scott's Addition, where you can park your car once and enjoy tastings at a variety of options including Väsen Brewing, Ardent Craft Ales, The Veil Brewing Co., Isley Brewing Company, Three Notch'd Brewing Company, Bingo Beer Co., Reservoir Distillery, Blue Bee Cidery, Buskey Cider, and Black Heath Meadery.
Just a few miles east is the granddaddy of Richmond's brewing revolution at Hardywood Park Craft Brewery. Visitors can also head downtown or across the river into Old Manchester for a host of other options. Interested imbibers will definitely want to pick up a Richmond Beer Trail map to help navigate this new beer Mecca of the South.
Between tastings, foodies will want to fill up on Richmond's uber-hot dining scene. With recent tasty accolades from National Geographic Travel ("Best Place to Travel for Food") and Condé Nast Traveler ("Southern Food Destination You Need to Know About"), James Beard-nominated chefs, and a locally-owned and locally-sourced restaurant scene, RVA visitors won't leave hungry. Offering up a cornucopia of tastes and flavors, some favorites include southern fare at Pasture, seafood at Rappahannock, French cuisine at L'Opossum, great German options at Metzger Bar and Butchery, soul food at Mama J's, Alpine-inspired food at Brenner Pass, New American at Heritage, a Jewish deli (and more) at Perly's, and classic Greek food and drink at Stella's.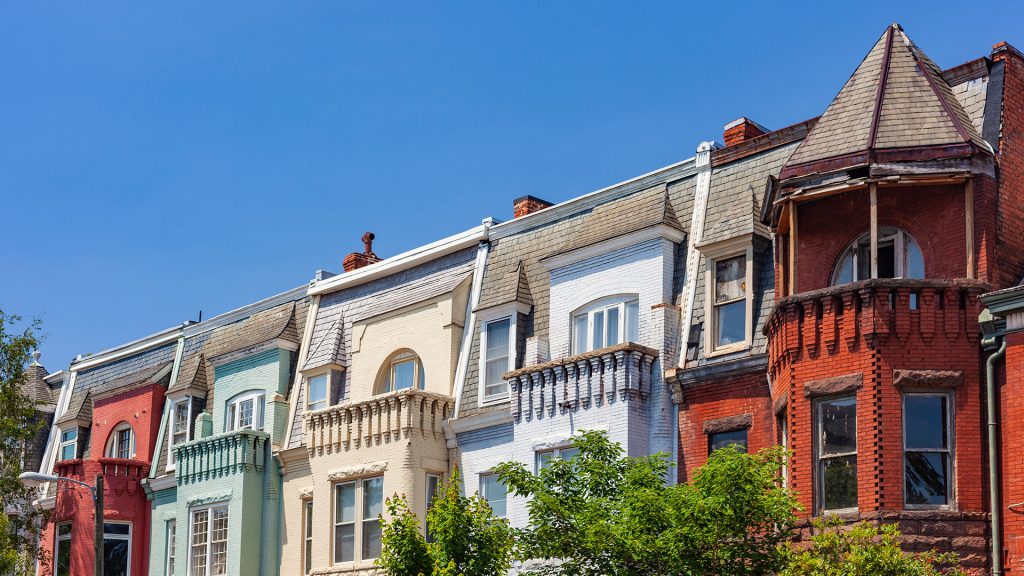 Another great way to explore the city of Richmond is through its diverse neighborhoods. From the bustling streets of Richmond's downtown financial district to the up-an-coming arts district on Broad Street, the residential architectural charm of Church Hill or The Fan, the African-American heritage of Jackson Ward, the suburban mid-century allure of the Northside and Westhampton, the trendy shopping and dining of Carytown or Shockoe Bottom, and the uber-cool entertainment district of Scott's Addition (including a shuffleboard bar and adult arcade!), there's a neighborhood for everyone's taste and interests.
The city's new GRTC Pulse rapid transit bus system is another Richmond game changer and features a great way see much of what the city has to offer. The modern, high quality, high capacity buses run a 7.6-mile route—mostly in dedicated bus lanes—from Richmond's newest downtown residential community, Rocketts Landing, east of downtown to the western city limits (and beyond to the Willow Lawn shopping area in neighboring Henrico County). With 14 stations along the route, it's a great way to hop on and off and explore the many neighborhoods, businesses, and restaurants within this vibrant city.
With so many revolutions going on in Virginia's capital city, it's easy to see why Richmond has once again assumed its position as a major southeastern destination.
Hit the Road
To find out all the latest and greatest of what's going on in Richmond, head to www.visitrichmondva.com. It's filled with where to go, what to see, can't miss events, where (and what!) to eat, and so much more. You can even book activities to make the most of your RVA experience.