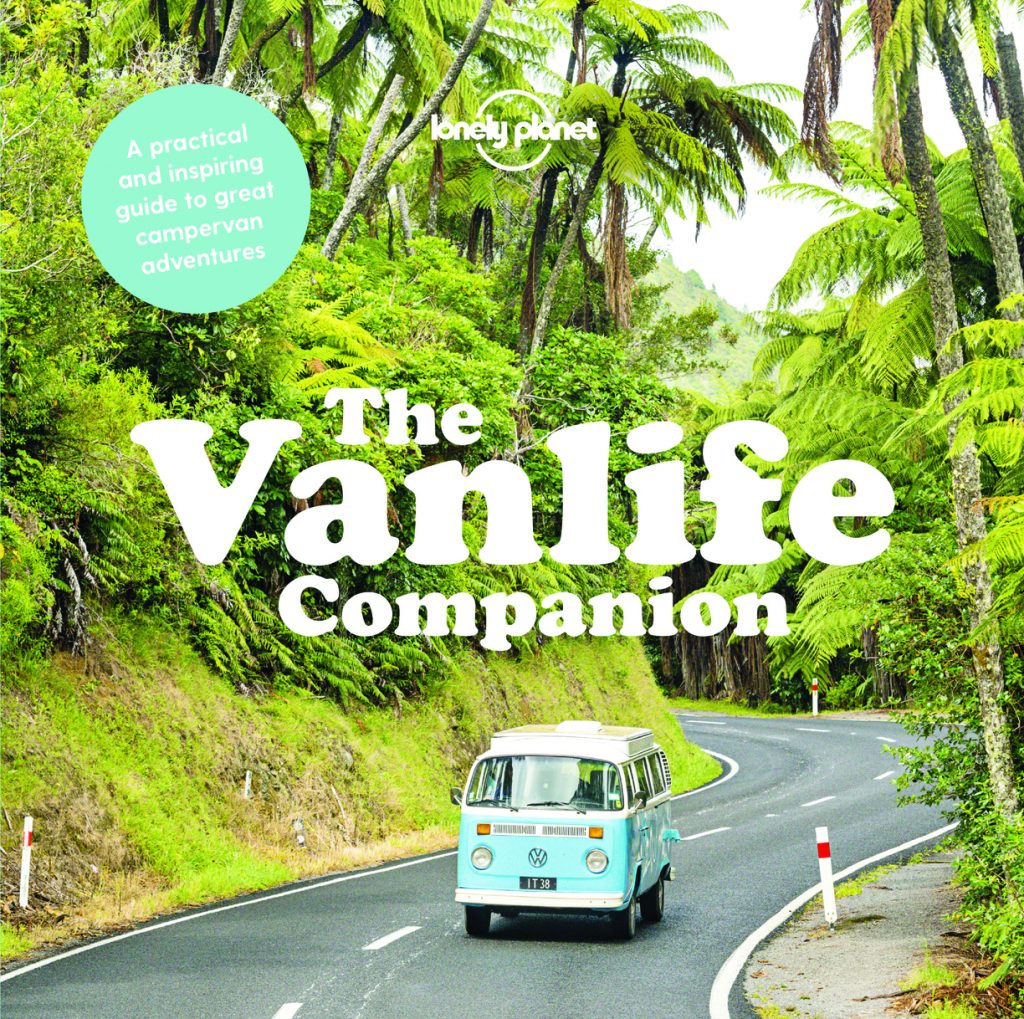 Lots of Great Tips & More for the RV Life 
By Lynn & Cele Seldon 
Long-known as a leading travel media company and the world's number one travel guidebook brand, Lonely Planet has provided trustworthy and inspiring information for every kind of traveler (including lots of RVers) since 1973. In the past 45 years, Lonely Planet has printed more than 145 million guidebooks and grown a dedicated and passionate community of travelers. The global company now features mobile, video, and—in 14 languages—nine international magazines, armchair and lifestyle books, e-books, and more. 
Released in November 2018, The Vanlife Companion from Lonely Planet is turning out to be a great resource for all types of RVers and not just those choosing to travel by van. Quite simply, anyone hitting the road for a night, a weekend, months, or even years will love this practical and inspirational book. As the book states in its opening, "Travel has long been synonymous with freedom and discovery, and this is especially true of the road trip." 
The first 40 pages of The Vanlife Companion are devoted to the nuts-and-bolts of vanlife, but many tips also apply to life on the road in general. From sleeping and cooking to the bathroom setup, power, storage, and much more, any RVer can benefit from vanlife advice for "living small." 
The following 60-plus pages will be equally fascinating to anyone who has hit the open road. Titled "Meet the Vanlifers," this section profiles ten unique vanlifers, situations, and vehicles, highlighting both individuals (six) and couples (four).  
The fascinating types of vehicles featured in the book range from a former Ford Econoline ambulance to a Mercedes Sprinter to an International 3800 school bus. However, the most interesting couple and vehicle for most traditional RVers will likely be Eric McCutcheon and Fanny Rice, with their 1975 Airstream Argosy motorhome. 
When Eric and Fanny purchased the Airstream, it was original to its original specifications. Eric had Airstream conversion and renovation experience and the RV met his wishlist goals, including something small enough to get around, but large enough to feel residential; a tailgate and plenty of storage; a complete kitchen and proper bathroom; and a short overall length, but large enough for a rear queen bed. 
Typical of the entire book, the section about Eric, Fanny, and their Airstream is filled with tips. The couple recommends letting go of your regular daily routine and focusing on the present moment, being adventurous (straying from your GPS), and not planning for every eventuality.  
The final 130 pages of this great book are devoted to actual trips devised by the experts at Lonely Planet. There are a total of 20 trips, including four in the USA and another three up in Canada. With typical Lonely Planet insider information, all four USA trips are easily repeatable by trailblazing RVers: the Pacific Coastal Route; a Four Corners Cruise (Utah, Arizona, Colorado, and New Mexico); Minnesota's Highway 61; and Florida's Scenic Highway 1 (an upcoming feature in TrailBlazer). 
To learn more about The Vanlife Companion and all of Lonely Planet's various offerings, visit lonelyplanet.com.