By Lynn & Cele Seldon

Sunshine Key RV Resort & Marina returns as the perfect location for a Florida getaway.
Located in the middle of the Overseas Highway, just 60 miles south of Key Largo and 35 miles north of Key West, Sunshine Key RV Resort & Marina is back in business as the perfect location for a getaway filled with stunning waterfront views, as well as being a gateway to lots of water-based activities.
Sunshine Key RV Resort & Marina reopened in September 2018—a full year after Hurrican Irma hit the Atlantic. The new and improved resort is already receiving rave reviews from veteran visitors and first-timers alike.
One of the primary RV resorts in the Keys—and certainly the largest—the 75-acre property saw a silver lining opportunity with Irma and spent millions of dollars to repair, refurbish, and enhance the facilities. All 400 RV sites were freshly rocked with completely new infrastructure, including new posts and hookups, new piping and sewer, HD cable, and wi-fi. They also added 20 top-of-the-line and already-popular 2018 Reflection and Open Range travel trailer rentals.
Almost all the resort's public amenities are up and running and welcoming guests with new amenities and renovated facilities. Of course, the beach is open for boaters, swimmers, and snorkelers. And, so is the refurbished pool and recreation room. The 170-slip full-service marina features new docks and fish cleaning stations, as well as a bait shop.
The ever-popular rental shop also reopened, offering bikes, kayaks, stand-up paddleboards, snorkeling, boat tours, and specialized trips, including kayaking, boating, and mangrove touring. In addition to the water sports, other activities back at Sunshine Key include basketball, tennis, pickleball, horseshoes, cornhole, and sand volleyball.
For fishing, strolling, and sunsets, Sunset Pier has been repaired and reinforced and features a new permanent step ladder that is grounded into the ocean floor, making for easy access. The fitness center has reopened with all new machines and equipment. The laundry room has been repaired and freshened and all three bathhouses have received facelifts that included new toilets, sinks, and showers. The only public facility that is not open quite yet is the clubhouse, which was destroyed and will be rebuilt in 2019.
The one thing that Hurricane Irma couldn't affect was the amazing location of Sunshine Key RV Resort & Marina. Literally steps from the beach, the property juts into the ocean and is its own tropical island paradise. With virtually no other commercialism on Sunshine Key, visitors are at one with nature, whether relaxing on the beach, exploring the underwater world, fishing for the big one, or watching the sun slip into the horizon.
Most of the rest of the Florida Keys are also open for business. The kitschy beach shops along the Overseas Highway have reopened, selling their shells, T-shirts, and souvenirs; the restaurants are serving up fresh Florida seafood, regional specialties, and Key lime pie; tourist attractions like the Dolphin Research Center and the Sea Turtle Hospital on Marathon Key are open; Bahia Honda State Park is open with limited activities; and Key West is still filled with Ernest Hemingway lore, colorful characters, and magnificent sunsets.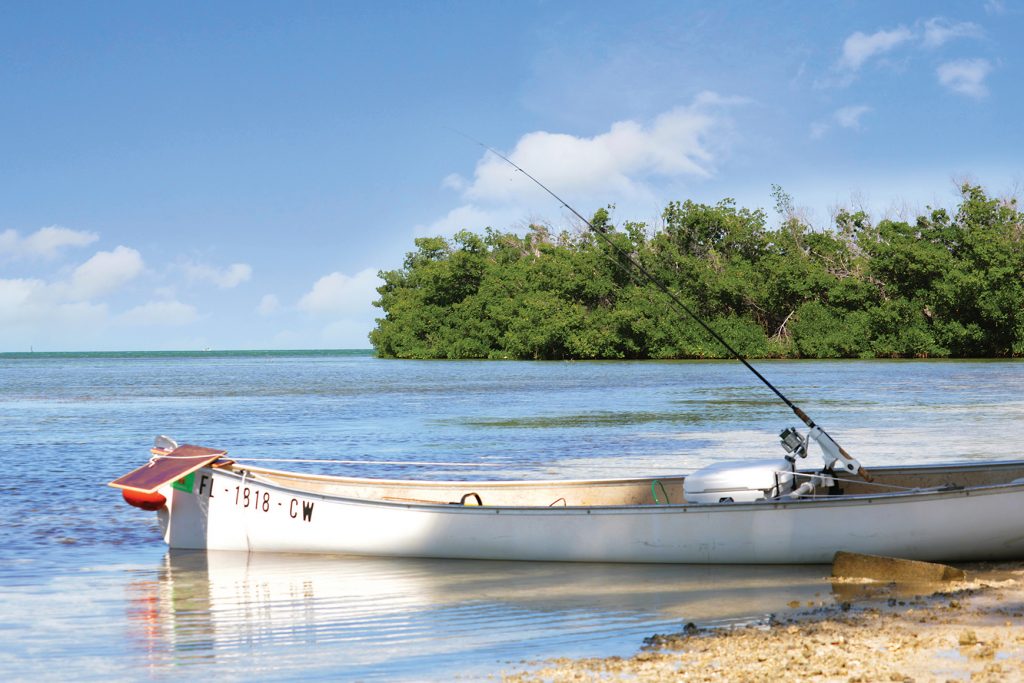 So, chase those winter blues away and plan a trip to the sunny shores of Florida at Sunshine Keys RV Resort & Marina. It's open for business and better than ever.
Winter Differently at Sunshine Key RV Resort & Marina and visit RVontheGo.com today!