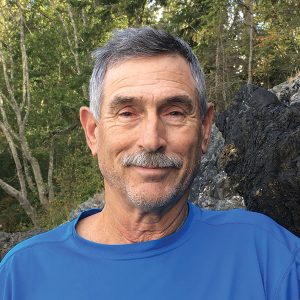 Q- Hi Bill, I have a 2011 Winnebago motorhome and my awning has gotten a tear about 2 inches long in the fabric. I checked into replacing the fabric, only to find out it was not cheap. The awning is in great shape and I hate to spend $500 plus on a new fabric replacement for a small tear in the fabric. Do you have any suggestions? I look forward to reading your column every month, as it is very informative.
Thanks, Kelly
A- Hey Kelly, Fortunately, you are in luck. I have repaired many awning fabrics during my career. I believe Winnebago used Dometic awnings in 2011. Dometic makes repair kits for mending holes or tears for both vinyl and acrylic fabrics. The repair kits are very easy to install but as usual, proper set up and preparation is the key to a quality outcome. Tip: Make sure that when you install the patch kits that you clean both sides of the awning fabric before application. Follow the instructions carefully and you will have great success. Here are Dometic's part numbers needed;
Acrylic fabric repair kit part number 910310419
Vinyl fabric repair kit, 9103104018
Best of luck and thanks for your inquiry- I'm sure it will help many other RVer's.
Q- Hi Bill. We met you at the La Conner Thousand Trails Preserve in Washington and really enjoyed talking to you. Since learning more from you in person, my wife and I were discussing some upgrades to our fifth wheel and we would like your insight on what your favorite creature comforts that you "could not live without" during your travels in your fifth wheel trailer?
Cheers, Don and Karen
A- What a great question! Although personal, there are definitely a few items that we absolutely would not want to be without. Here is the list.
CheapHeat by RV Comfort Systems might be first on our list! It allows your forced air heating unit to operate with electricity rather than burning up your propane, thus saving money. If you live full time in a RV, this add on item will more than pay for itself. Larry will gladly help you set up- 425-408-3140
My next choice would probably be the JTB Power Solution by JTB Manufacturing Inc.- contact# 903-776-2913. This device allows you to add 20AMPS to any motorhome or trailer. This device can really take a load off of your system when only 30 A are available. To go along with this set up, I have a Hughes Auto Former that is designed to boost low voltage. Both of these devices make living with low-voltage systems in the older parks much more manageable and enjoyable.
Being a 5th wheel family, The Reese Sidewinder Pin Box has been a lifesaver for us. Our long wheelbase, four-wheel-drive truck just simply does not have a good turning radius. The Sidewinder allows us to get into tight spots and navigate windy roads that we never were able to before. It is a MUST HAVE. Contact www.ReeseProd.com
The TV4RV Satellite System has been a marriage saver when setting up our DirecTV Dish. The tri-pod setup takes the guesswork out of this task. The Sat Finder guides you to the clear sky needed for signal. Call George 541-244-0250 and tell him Bill sent you!
Q- My largest baggage door lifting struts are pulling away from the door, I cannot tighten the screws any longer as they are stripped out. I did put a couple of oversize screws in place only to have them come loose in a few months. Do you have any suggestions what I can do short of replacing the entire baggage door which is expensive?
Thanks, Jerry
A- I have had the same problem myself on one of our largest baggage doors. The baggage doors receive a tremendous amount of pressure when opening and closing the doors, this forces a lot of stress at the attachment point. Go to www.hatchlift.com and purchase their flat steel mounting plates designed to glue permanently to the door. Then, attach the strut brackets to the metal plates. The plates may not be listed on the website, send Gary an email and request them. I used these on my largest baggage doors with great success. Hatchlift also carries a full line of struts that you can add to any vertical or horizontal baggage doors and a Bed Lift Kit that is strong enough to hold up the bed platform while you operate under it, saving wear and tear on your head and back!
Q- My 2006 Alpha Fifth Wheel has a problem with the furnace. It will not come on even though I hear a clicking in the thermostat. I did some research on what the problem might be and removed the outside access door. I checked all connections and I noticed the indicator light on the circuit board was not lit up. I can test for voltage or continuity but I have no idea where to start can you give me some guidance on where to start?
Thanks, Tom and Debbie
A- I can give you a little guidance as I've worked on hundreds of Atwood furnaces over the years. You said that the indicator light on the circuit board was not lit; the first place to start would be to see if it has power to the circuit board. Check with your voltmeter at the reset switch to the right of the furnace compartment. If you have power there check for voltage across the white and yellow wire on the four-way connector connected to the circuit board. You should have a minimum of 11 1/2 Volts at that point. If you do not have voltage at this point, backtrack with the white wire and see where it goes. Check for power at the large spade terminal on the pc board and trace backwards if necessary. It's just a matter of tracing and finding out where the voltage stops. I believe the circuit board model that you have is called a Fan 50 Plus or a *Fan Control Board, note that the Fan Control Board is no longer used. Both of these boards are designed to shut down the furnace if it runs for 2 minuets without flame- this is handy when left on when in storage. Should you need to replace the circuit board be sure to use only a Dinosaur Electronics PC Board. These have a three-year warranty and have been bulletproof with a failure rate of less than 1%.
Handy Tips
When RV manufacturers close their doors, aftermarket parts can be difficult to purchase. Here are two links that should help find obsolete parts.
Alpha Fifth Wheels and Alpine Motorhome parts and service 
Alfateers Service center, phone number 909-428-6775
Travel Supreme Parts and Service-Kormel Tessanti
Phone number 713-417-6630 or 281-292-0349