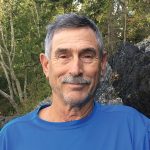 Q- Bill, I am looking at replacing the tires on my 35 foot travel trailer. It currently has load range E tires and I would like to upgrade to a load range G. What sort of recommendations do you have- such as do I want LT or ST. What make tire do you recommend for a load range E or G?
My second question is how often should the wheel bearings be serviced? I've read that they should go 3 to 5 years without any problem. I believe that my owner's manual says they should be serviced every year.
Thanks for your trusted words and advice, Ken & Susan
 A- The very first thing that you will need to know is will the wheels support tire psi needed of a G rated tire. For instance, E rated tires have a maximum of 80 psi and G rated tires have a maximum pressure rating of 110 psi. Most likely your E rated tires are mounted on an E rated rim that will not support a G rated tires higher air pressure. As far as tire manufacture recommendation, I would recommend Maxxis ST or the Goodyear G614. Both are excellent tires.
Wheel bearings should be serviced annually, not necessarily to make sure they have plenty of grease, but the most important part of servicing the bearings will be inspecting brake shoes, brake magnets and springs. I suppose you could remove the hubs and drums and just inspects the parts once a year but while you're in there clean inspect and re-grease the bearings. If there is a problem beginning with one of the wheel bearings, you will catch it. Always replace the grease seals when servicing the bearings.
Q- Bill, I remember reading an article and Trailer Life Magazine a few years ago about aftermarket baggage door gas prop support kits. We have a new RV and I'm getting tired of the doors dropping on my head every time I move the wrong way. Can you give me the name of the product?
Thanks, Jack
A- I would be happy to give you the name of the product as I use them personally on my own RV. The name of the company is Hatchlift. Go to their website, hatchlift.com and you will find what you need to order the correct size gas props for your particular size baggage doors.
They also make a fantastic bed lift that allows you to be able to safely and securely raise the bed platform up to gain storage underneath the bed without having to carry around a piece of wood to hold the bed up.
Q- My Class C motorhome only has a single group 24 battery for the coach side of the motorhome. With limited use of the lights, water pump and furnace while boon docking, it does not take long for the battery to become depleted. Due to the fact that the battery is under the hood on the opposite side of the starting battery there is no room for a second auxiliary to be installed. Is there anyway to install extra batteries in one of the compartments or inside the motorhome?
Thank You, Lonnie and Sue
A– Installing extra batteries in a nearby baggage compartment can be done. Checking the water when servicing the batteries tends to be a little bit of a problem because they're difficult to get to. You could install a maintenance-free battery such as an AGM (absorbed glass matt). These types of batteries can be installed on their side, on the edge or anywhere because they do not contain an electrolyte. You don't even need to put them in a battery box as they do not leak or spill. AGM batteries are not cheap but they lasts an average of 7-8 years, so in the long run they're worth the money. These batteries can even be installed inside the coach, as they do not emit gas. When running the positive wire from the original battery under the hood to the added batteries, be sure to install a proper sized circuit breaker at both batteries to protect the positive cable running from battery to battery in case of a short that can cause a melt down. Never install lead acid batteries inside the coach unless they are in a sealed box that is vented to the outside.
Q- My 2004 Winnebago Motorhome start battery goes dead after two or three weeks in storage. I am plugged and two electric so the coach batteries are OK, when my battery boost switch stopped working it was kind of a pain in the you know what. Is there anyway to charge the start battery when I'm plugged into shore power besides a automotive battery charger?
I appreciate your help,
Gary
A- Yes, there are a couple of companies making devices to alleviate this problem. Keep in mind it is not a quick charge but a trickle charge.
Xantrex Echo-Charge is one option. This unit detects when the house batteries are being charged and directs a portion of the charge current to the start battery. This unit is limited to 15 A with an auto on and off. The part number is 82-0123-01
Another option would be Trik-L-Charge The same automatic system with a smaller charge at 5 AMPS. This unit automatically maintains the start battery when plugged into AC while the house batteries are charging. This unit even works with solar systems. For larger battery banks Trik-L-Charge has a big brother. Amp-L-Start, and has a maximum of 15 A of charging, this is designed for much larger battery banks that are typically used in diesel pushers. Both are easy to install simply connect wires between both the house batteries and the start batteries. I would recommend a larger 15-amp charger for either small battery banks are large battery banks. You never know when you need a little extra power.
Q– I'm new to RVing and I look around the campground and notice that most people put a brace of some sort between their trailer tires. What is name of the wheel chalks you recommend I purchase to replace my yellow, plastic tire blocks. I know it's important that I have a safer system in place. This is a very helpful column for me and I have watched many of your YouTube videos as well.
See you on the road,
Sam
A- Welcome to the fun of RV life! The wheel chalks you want to purchase are called "X-Chock" Wheel Stabilizer made by BAL RV Products Group MSRP $70-$100 for a pair. You will find more info on the company's website and they can help you decide what size X-chock is best for your RV tires. Unlike plastic, these are high quality, zinc plated steel and will last you for many, many years to come. As a full time RVer, I use them everyday and wouldn't be without them! Great question, Sam, and thanks for writing in.
Reader tip– In the last few years, there have been numerous re-calls on motorhomes, trailers and refrigerators. "How do I know if I am under one of these re-calls?", you might ask. If you are the original owner, you will likely get a notice by mail. If not, make a simple an Internet search for your make and model RV or appliance with the subtitle "recall". This may seem routine, but you might be surprised how many important recall notices get missed in the mail and all together overseen. Remember that recalls are put into place to keep you safe!