By Joan Rykal
Antique, retro, vintage, or just plain quirky. These words set millions of Americans in motion each year combing the countryside seeking, searching, uncovering and unearthing.  Antique shows, flea markets, retro fairs, and collectibles and memorabilia auctions are popular road trip destinations among the young and old alike.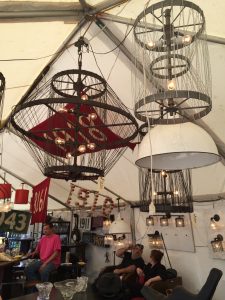 To the serious collector, there are specific definitions. For example, the word "antique" applies to objects that are 100 years old or more, while "retro" means "imitative of a style, fashion or design from the recent past."
So whether you collect Civil War Memorabilia, have a passion for Bakelite jewelry, are looking to add that perfect piece to your Depression glass collection or just plain love to look, there's a road trip in your future. We've listed some of the biggest and best shows throughout the country. You can also find many more at www.antiquetrader.com.
Before you go, there are a few things you should note.
Be prepared to haggle
Bring cash
Dress comfortably and don't forget the sunscreen
Don't forget a tape measure, extra bags to carry your treasures, and a cart if you're serious about buying the big stuff!
Brimfield Antiques Show – Brimfield, Massachusetts
Considered the largest antique show in the country, the Brimfield Antiques Show has been around since the 1950s and draws both dealers and shoppers from around the world. It run along Route 20 in this quaint New England town and boasts approximately 20,000 dealers showing their wares in barns and fields along the highway. Dates for the 2016 shows are May 10-15, July 12-17 and September 6-11. Thousand Trails' Sturbridge RV Resort is less than 10 miles from Brimfield.
For specific information visit www.brimfieldshow.com.
Country Living Fair – Rhinebeck, New York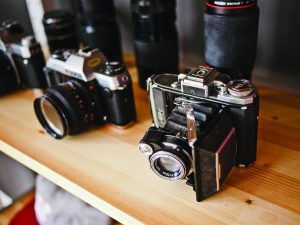 Presented by Country Living magazine, this event features artists and artisans, antiques and more. This year's show will be held June 3-5. Rhinebeck is less than 30 miles from Thousand Trails' Rondout Valley RV Resort.  More than 200 vendors gather in this scenic Hudson Valley location at this great event that features seminars, how-tos and cooking demos in addition to all the treasures on display.  For more information visit www.stellashows.com/event/country-living-fair-rhinebeck.
Renninger's Antique and Collector's Extravaganza – Kutztown, Pennsylvania
If you're planning to spend anytime visiting the Thousand Trails and Encore resorts in and around the Pennsylvania Dutch countryside, you might want to schedule the trip so that it coincides with the Renninger's Antique and Collector's Extravaganza events schedule in June and September. Exhibitors set up shop in outdoor tents ad well as on two larges pavilions. There is also an Indoor Antique Market and Farmers' Market that runs during the event. The 2016 dates are June 23-25 and September 22-24.
Renninger's – Mt. Dora, Florida
In Lake County, Florida, you will find two exciting opportunities in one location. The Renninger's location in Mt. Dora, Florida (near to all the Thousand Trails and Encore resorts of Clerbrook, Orlando and Southern Palms) has both a Vintage Antique Center and a Farmer's and Flea Market that are a mix of indoor and outdoor shopping.  The Farmer's and  Flea Market is open Saturdays and Sundays from 8 a.m. to 4 p.m. and the Antique Center is open Fridays from 10 a.m. to 4 p.m. and Saturdays and Sundays from 9 a.m. to 5 p.m. Here you can find vintage clothing, high end antiques and nice of mix of oddities and one of a kind items.  But the big event is scheduled for November 18-20 when they host the Antique and Collector's Extravaganza.
Country Living Fair – Columbus, Ohio
Whether you plan to visit Thousand Trails' Wilmington or Kenisee Lake campground, you'll find this show to be a little over an hour's drive from either location putting you the perfect to spot to enjoy a day of treasure hunting. Similar to the Rhineback, New York show, Country Living will host an antique fair in Columbus, Ohio, September 16-18. Set among the grounds of Ohio Village, a living history museum, vendors and exhibitors will display antiques, vintage items and hand-crafted goods as well. For information visit www.stellashows.com/event/country-living-fair-ohio.
Allegan Antiques Market – Allegan, Michigan
A little over an hour's drive northeast of Thousand Trails' Bear Cave campground, you'll find the town of Allegan, which plays host to "one of the ten best shows in America," according to Antiques Magazine.  Held the last Sunday of the month from April through September, the shows has over 400 exhibitors that sell a wide variety of items from glass, pottery and china to vintage jewelry, sport and fishing items and vintage advertising. The show is spread over the Allegan County Fairgrounds and runs rain or shine.
For more information visit www.alleganantiques.com.
Shipshewana, Indiana
There's not just one event for antique-lovers in this Midwest location, there are several! Plus, there's the Shipshewana Trading Place Antique Mall that is open Monday through Saturday April through October that features more than 100 dealers in 31,000 square feet of space chock full of toys, books, glassware, quilts and furniture.  Hours are 9 a.m. to 6 p.m. May through September and 10 a.m. to 5 p.m. October through April.
Then, on June 4, there is the Shipshewana Antique Market that hosts approximately 50 vendors set up in the outdoor space around the Antique Mall. Quality antiques, furniture and more will be on display at this show that's also free admission. If you miss the June event, they do it all again on September 3.
Encore's Twin Mills is the closest campground to all this action. For more information on Shipshewana, visit www.shipshewana.com.
Marburger Farm Antique Show –  Round Top, Texas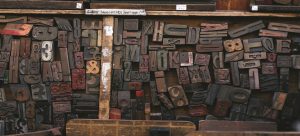 This show is so popular, they run both a spring and fall show. And while you may have missed the spring show held in late April, you can still attend the fall event, scheduled for September 27 to October 1.  Just about a half-hour's drive from Thousand Trails' Colorado River campground, this show features both domestic and international dealers. The unique setting on 43 acres encompasses exhibit tents as well as historic buildings. The wares on display include antiques, Americana, furniture, fine art, silver, jewelry, and textiles.
For more information visit http://www.roundtop-marburger.com.
Fremont Sunday Market – Seattle, Washington
Open Sundays from 10 a.m. to 4 p.m., the Fremont Sunday Market in Seattle is one of the city's longest running markets. You can find old and new treasures alike among the selections that include collections, crafts, antique, vintage items and furniture. Modeled after European outdoor markets, expect to find just about everything here. It's also pet friendly so your pooch can help you make the big decisions!  The market is open year-round but visitors should note that they are closed the weekend of June 17-19, 2016.
For answers to FAQs and other information, visit www.fremontmarket.com
America's Largest Antique and Collectible Show — Portland, Oregon
Portland's Expo Antique and Collectibles Show is one of the largest in the country, with over 1,000 booths displayed items dating from the mid-1880s to the 1970s. Mark your calendars for July 16-17 of this year if you want to join show-goers from around the world who attend this gargantuan event.
Rose Bowl Flea Market – Pasadena, California
One of the best shows on the West Coast with over 2,500 vendors, this event is held the second Sunday of every month.  In addition to the potential for celebrity sightings, visitors to the market can find furniture, jewelry, clothing, and home décor. People say they love it not only for the variety, but also the people-watching that can't be beat.